People come from all over the world to stay in Maldives. It only makes sense that planning for Maldives currency and exchange rate needs to be part of the process. You should plan to have a combination of both currency (cash) and cards available to use.
Chances are, you booked your resort on a card so we recommend using a secondary card for any expenditures while you're here but also planning for some currency for things like tips, additional expenses, and more.
When you arrive at the airports in Maldives, you have the opportunity to exchange currency right there but you want to be familiar with the details and the exchange rate to help with your planning process.
Find more information below and see our currency converter!
What is the Maldives Currency?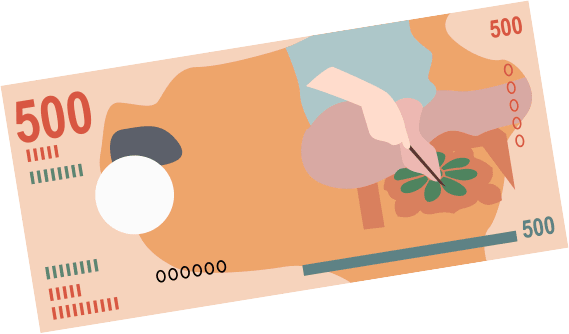 The Maldives monetary authority sets the currency exchange rate. You can easily access a currency converter that will help you calculate the US dollar or any other type of currency and what it will translate to when you exchange money for the Maldives.
Maldives has its own currency and its own exchange rate based on the Maldives monetary authority. Any other currency is considered foreign currency and will need to be exchanged when you arrive.
The currency here is known as Maldivian Rufiyaa. The bills are colorful and artistic and come in several different denominations.
Here is a quick breakout of Maldives bills:
Rf 5
Rf 10
Rf 20
Rf 50
Rf 100
Rf 500
Rf 1000
They do also have coins, which are measured in laari.
You will find coins that are denominated as follows:
1 laari
5 laari
10 laari
25 laari
50 laari
Rf 1
Rf 2
Even though they have their own currency and provide currency exchange, they also typically accept and will utilize US dollar at any resort, restaurant, and location. You can typically use your US dollar for tipping in Maldives and purchases with no problem.
However, it's not a bad idea to be prepared for an exchange to be safe.
Rufiyaa notes are the legal tender but you will quickly find that most banks, guest houses, and stores will work with the US dollar as well.
The Bank of Maldives also provides a dedicated foreign exchange counter where you can make an exchange and grab your exchange receipt for the trip.
You can find all the ATMs in Maldives, and Cash Agents on their map.
Maldives is heavily tourist driven and they make every effort to be accommodating.
Currency Converter – Exchange Rate for Currency of Maldives
15 468,79 MVR
1 USD = 15,4688 MVR
1 MVR = 0,0646 USD
(Exchange rates are updated daily)
You can quickly make your way to the Maldives foreign exchange counter to get your trade underway. The conversion rate is always changing for the Rufiyaa notes, just as it is for other currencies.
You can look for rate alerts and you might even consider exchanging before you go if the rates are better for the currency value.
Use a Maldives money converter tool like this one to help you determine what your currency is compared to Maldives currency and set your expectations now or plan for the rate adjustment.
Here is a quick example of what type of exchange rates you might see. USD is not the only coins and dollars that can be converted either.
When it comes to money services, several different types can be converted to Maldivian Rufiyaa. Some are much more than one Rufiyaa compared to one USD while others are much less.
From any country like El Salvador to France to Thailand and many other currency form options. Even the American Samoa dollars can be exchanged.
Rufiyaa to USD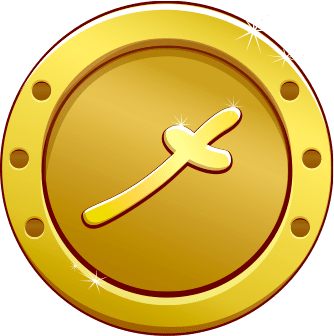 If you want to convert the US dollar to Rufiyaa, or Maldives currency to USD, the rates stay pretty consistent. Be sure to make your exchanges before you head to the resort islands as they may not have bank queues for exchange at every single island or resort.
The average rate for the US Dollar to Rufiyaa is about .065 at present. Remember that this can change but it still gives you a general idea. This means that every Rufiyaa is worth about .065 in US dollars. The Maldivian Rufiyaa comes out ahead here in comparison to USD.
Here are some conversion examples from Rufiyaa to USD:
Rf 5 = $0.31
Rf 10 = $0.63
Rf 20 = $1.26
Rf 50 = $3.15
Rf 100 = $6.30
Rf 500 = $31.47
Rf 1000 = $62.94
Again, you can check rate alerts to get an idea of your total value. Sometimes there are extra costs involved as well.
Where to Exchange Currency in Maldives

If you need to acquire some Maldives currency, you have several different options.
You cannot exchange defaced notes or badly creased dollars so be sure you have quality dollars for your trade to the Maldivian Rufiyaa.
Many resorts will have an exchange location in their arrival hall that you can take advantage of. Hotels, resorts, and banks are available throughout the Maldives for services to convert from dollars to Maldivian Rufiyaa bills and coins for your visit.
Before you go, check out your resort policy to determine whether money can be used or even exchanged there for Maldives currency.
The other option is to stop in at the Maldives airport when you arrive and convert for Maldivian Rufiyaa before you even head out to the resorts for your visit. Remember that many locations accept USD in addition to Maldivian Rufiyaa so you might not even really need to make the exchange.
In some cases, the Maldives currency conversion rate might not be worth the cash or the fees you will pay, particularly if USD is accepted where you are.
Need Cash in the Maldives?
If you need to pay for something and don't want to use your debit card or credit card, you have options. Pull out your USD bill if you have it and see if that is acceptable. If not, convert to Rufiyaa instead at the current rate available.
If you made it to the Maldives with no cash at all, you can use the hotel exchanges or you can access one of the many ATMs found across the islands. Some of these will contain rufiyaa while others might actually have USD in them.
Using USD vs Rufiyaa in Maldives

In general, most countries will need to make a Maldives currency exchange to trade out whatever they already have for rufiyaa to use while they are there. These trades for the rufiyaa are completed at the current rate for conversion plus any fees the banks or hotel decide to charge for the transaction.
But there is an exception to the rule. While rufiyaa is the country's money, they do a lot of transitioning with USD as well. You see, you don't have to convert to rufiyaa if you have American dollars with you.
If you're trying to determine whether you should go ahead and convert to rufiyaa, consider the rate for the conversion and whether you're going to come out ahead. Why not just utilize the dollars you already have since USD is accepted in most places in Maldives?
It's pretty clear that the Maldives will accept USD gladly since this is the bulk of their tourism. They can work with either and you might even find that some locations enjoy getting USD rather than Maldives rufiyaa from their guests.
Keep the dollar you have and use it for tipping or making a small purchase here and there.
Credit Might Be Best

You know that you can use USD or you can use rufiyaa. However, in most cases, credit will be the best option. You can use debit cards but you will need to be sure to check with your bank on their policy.
Your local state bank might not allow you to use a bank card outside of the country.
However, most credit cards do allow international transactions. You will just want to do your due diligence to determine if there will be additional processing fees. Some companies will apply a credit card payment fee to cover their own fees.
You might see processing fees from resorts, restaurants, shops, and more in Maldives. However, you might also see it from your credit card provider instead.
Planning Your Trip
It's a good idea to know just what Maldives currency options you have but you also may have very little need for cash on the trip. When you use an all inclusive resort, almost every little detail of your stay is covered in that bill, with very little need for outside spending.
You can make exchanges for local currency, just be aware of the rates and your options or needs. Only convert what you think you will use.
FAQ
What is the Best Currency to Take to Maldives?
You can convert any currency but most locations will accept either local rufiyaa or USD currency only.
Do I Need Cash in the Maldives?
You might need a small amount for any shopping as well as tipping staff where you go. However, most things will be included in your resort costs.
What Currency Do They Accept in Maldives?
The country's currency is Maldives rufiyaa and this is the legally accepted option everywhere. However, some locations will also accept USD so that may be an option too, but remember to check this before the visit.
Why is USD Used in Maldives?
A large part of the tourist population comes from the US so they have begun to accept this form of currency as a means to be more accommodating to their guests.
Can I Convert Rufiyaa Back to My Currency?
Yes, you can but you will need to find a designated conversion location in order to do so.