For most people, a trip to the Maldives is a once in a lifetime opportunity. While you're there, you need to know the places to visit, the water sports to take advantage of, the beautiful islands to go island hopping to, and all the fun adventures travelers should check into. You've got to know the things to do in Maldives while you're there!
Part of looking forward to your Maldivian adventure is planning an amazing time full of visiting the best places, hanging out with family or your loved one, and loading up on Maldives tourist attractions that match your adventure list.
Whether you're headed out on a trip with family, a romantic couples getaway, or even frolicking with friends, these activities in Maldives should be part of your planning adventure.
Top Things to Do in Maldives for Couples

Couples on their honeymoon or simply enjoying a romantic getaway can certainly enjoy any of the services and attractions we listed under the activities to do in Maldives for families.
However, if you're specifically curious about things to do in Maldives on honeymoon or you are just looking for romantic things to do, there are some incredibly romantic choices.
Check these out.
Spa Treatments

One of the best things you can do at your resorts as a couple is visit the spa. Every resort has their own unique spa experience and they are all luxury treatment locations with the ultimate services.
You can amp up your honeymoon with a couples massage. Enjoy relaxation while the professionals offer all the right treatments and massage options to work your worries away. The spa offerings might include massages, spa facial treatments, and a variety of other spa offerings.
Most spa locations at resorts are placed on overwater platforms with gorgeous views to enjoy too. You could even visit an underwater spa at a private island resort if you want to. The spa options might be worth the trip on their own.
Treat yourself for a honeymoon or couples experience with a spa adventure. It's one of the best things you could possibly do.
Here you can find the best Maldives spa resorts.
Romantic Dinners

Whether you want to explore different islands or simply enjoy the local cruising at your resort, there are tons of great food options. Most of the resorts offer romantic dining experiences as part of your Maldives vacation packages.
Some resorts, like Soneva Fushi, will set up a romantic table on the white sand beach with a candlelit dinner and a rose petal trail.
You could also visit the 5.8 underwater restaurant that gives you a clear view of fish, reef, manta rays, reef sharks, and more while you enjoy your dinner. It's almost as exciting as the underwater spa.
There are plenty of opportunities like these for dinner. Head to the capital city Malé for some additional choices, eat on your island at the resort, or even take a boat ride in the Indian Ocean with dinner provided.
When visiting the Maldives, everything could be romantic in some way.
Hulhumale Beach and Island

If you're watching for a unique opportunity for travelers, check out Hulhumale while you're there. Hulhumale is the next big attraction next to Malé.
This city is known around the world for the glowing lights you can see at night around the ocean.
Travelers love the experience and the amazing sights to enjoy. They have a public beach and it's easy to transport there. Head out for a sunset adventure or just to see the ocean from a different perspective.
Walk along the Hulhumale beach together and explore all that this location has to offer on your trip.
Scuba Diving

Another thing you might be able to do as a couple is to go scuba diving. This may not be as romantic as some of the other things to do in Maldives that we've mentioned but it's a great time for all in Maldives.
You can head out from your island resort and see tons of marine life while you're there. From the whale sharks to coral reefs to fish and many other sea creatures. That will sure to be an amazing experience.
You can be watching sharks, a dolphin or two, and fish in their natural habitat. Divers are with guides as they dive so all safety is in place. You might be able to book this through your resort for part of the price of your stay.
Also, check out our list of romantic Maldives resorts or an article about diving in Maldives.
Top Things to Do in Maldives with Family

The Maldives is packed full of beautiful adventures. Your trip to the Maldives should represent the things that you will enjoy and some of the top sites and adventures.
Just because certain Maldives activities are popular, doesn't mean you HAVE to do them.
However, these lists are designed to help you know what is there to do in the Maldives so you can plan your trip with activities, relaxation, and more.
It allows you to budget and book any tours or treatments you plan to partake in.
These are some of the top choices for activities in Maldives for families:
Swimming
Paddle boats
Shopping
Excursions
Cruise packages
Day trips and tour packages
National Museum
Swimming

Chances are that wherever you booked your Maldives resort, there are plenty of white sand beaches and the Indian Ocean all around you. Swimming is just one great way to hang out at the private island in crystal clear waters that all the resorts have.
Most resorts will have swimming areas or places where you can explore the waters. You can also visit other local islands and go to a public beach or two if you want.
Paddle Boats

In this island paradise, one of the popular fun things to do is to take a ride on a stand up paddle board or ride in a paddle boat. This is a great way to tour around the island and see some of the nearby marine life without getting into the water.
Head on out for a low-cost activity that the entire family can enjoy together. It's almost like walking on the water when you think about it.
Shopping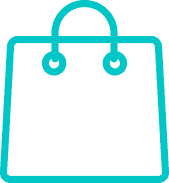 If you like to walk or shop, spend a day island hopping and doing some shopping. In terms of what to do in Maldives, many tourists choose to spend a day walking through the shops and vendors, or even a fish market.
It's a great way to get a touch of the culture around you and maybe even see multiple cities too.
You can take time to visit different locations. One of the most popular locations for shopping is the Malé area because it's the largest location with the most to offer.
Where most islands have resorts and minimal shopping, Malé has plenty of life for the world to enjoy.
Malé is located on the North Male Atoll and is where the majority of flights go in and out. This makes it easier to visit Malé and get the transportation you need to get around.
There are fun things to do besides shopping there as well if you take the time to visit.
Excursions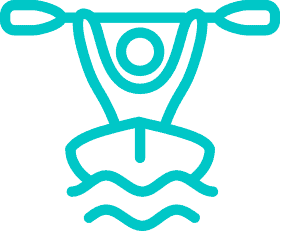 Most of the excursions you will find from resort to resort will be similar. You can also find excursions on Malé island.
Whether you go to Kaafu atoll, the Male atoll, or just hang out in the capital city of Malé, you really can't go wrong with excursions for things to do in Maldives.
These are some of the excursions you might see in Maldives:
Scuba diving
Surfing
Snorkeling
Parasailing
Bungee jumping
Various water sports
Cruises
Swimming with dolphins, whales, or sharks
Reef tours
Travelers can choose from a variety of these Maldivian adventures and can often book their fun as part of their trip.
Some of the luxury all-inclusive resorts have options included for part of your price too so be sure to check that out.
Cruise Packages

A great way to see more of the world and sea is for Maldivian travelers to head out on some of the day trips or cruises. These explore marine life and clear waters all aboard a large boat that tours the reef, sea, and ocean for the best views.
You can see so many different animals and it's an amazing experience. You might even spot a dolphin or two playing around in the water from your boat.
There are sunset cruise packages as well so check what services and activities are available to you as you plan what to do in Maldives.
Day Trips

Some travelers decide to take day trips to other atolls or beaches and see different cities. From the capital Malé to several other locations, you can find things to see in Maldives at just about any island you choose to visit.
You will need to be certain you don't plan trips to private islands that are exclusive to their luxury resort guests.
Other than that, you can go to almost any of the most popular locations. Malé is perhaps one of the most popular for any budget as there are many different services and activities to choose from.
Malé and the Male atolls are some of the best places you can go.
National Museum

Finally, the last of the attractions for families we want to touch on is the national museum, which is in Malé. Take a walk through Maldives history and learn more about the background and history of the islands.
There are some really awesome items preserved here, as well as royal antiques, artifacts, and more. They have manuscripts, armor, jewelry, costumes, and loads of heritage for travelers to experience the rich culture and history.
The price to visit this museum in Sultan Park of Malé is incredibly reasonable so it's a great budget option too!
If you haven't booked the vacation yet, see the best options of Maldives family resorts.
Best Places to Visit in Maldives Island Hopping Adventures

One of the best things to do in Maldives is to go island hopping. When you stay at a luxury resort, you often have a private or semi-private island to yourself.
That island certainly has plenty of adventure but if you're looking for more, you can go island hopping and enjoy some other sites too.
These are some of the locations and places to visit if you're planning any type of island hopping in Maldives while you're there.
Fish market
Artificial beach
Hulhumale island
Day trips to local areas
Local cultural locations
Capital Malé
Tour beaches and other location choices
Any nearby city with travel available
Your Maldivian adventure into an amazing life awaits. These are some locations to take advantage of everything for what to see in Maldives.
16 Must-Try Things to Do in Maldives
We've touched on some of the most popular things that every traveler should consider, like the fish market, a boat ride, the spa, and other island activities.
Many of those things will make your trip to the Maldives unforgettable.
But there are so many more options that you should also consider in your planning. These are suitable for families, groups, couples, and more.
Take a look at these top 16 recommendations for things to do in Maldives.
1. Scuba Diving & Snorkeling

Visiting the Maldives, one of the things you absolutely must do is see what lies beneath the water. You can experience only so much from the beach, aboard a boat, or even at your overwater villa.
There's a whole other world inside the Indian Ocean and you've got to see it while you're here!
You could see whale sharks, reef sharks, fish, turtles, manta rays, and more when you dive down underwater to check out the sites. Divers and snorkeling experience the Maldivian sea world at its finest.
The view is amazing and the dive will be one adventure to remember.
Scuba divers and snorkeling trips have several different options as they dive into the sea. Check out what your resort offers and whether the cost of snorkeling is part of your package.
At all inclusive resorts, it's often funneled into the cost for you to scuba dive, snorkel, or enjoy other sea activities.
That world beneath the sea is teeming with life that you probably only imagined before. It's a ton of fun to explore through snorkeling or diving!
2. City or Island Walking Tour

If you're at all curious about the city life or the local culture, taking a walking tour around a city doesn't cost a lot and will give you a taste of the local life at the same time. There are several different guided tours out there, some of which can take up a whole day if that interests you.
This is a great way to explore local life, cuisine, and what the islands have to offer for the people that live there. Choose a tour that works with your schedule and then determine tour and location for transportation planning.
You will learn so much through a tour and these can be found on several different islands or atoll locations as well.
3. Enjoy Water Sports in Maldives

When it comes to water sports in Maldives, there is everything from snorkeling and diving to fishing, riding boats, surfing, and more.
Water sports of Maldives encompass just about any activity that you might do on the water and while we already discussed diving, that's included here too. However, we haven't talked much about surfing the waves, riding boats, paddle boating, or sunset cruise options.
If it's fun on the water (like surfing the waves), you can easily put it into this category. If you've never been surfing, you can take lessons and get quick tips to make the most of your waves and have a great time while you're on the water.
You can set out from the beaches and enjoy plenty of different sports and activities on a budget too. Even divers can find ways to save money. Some of the water sports activities include kitesurfing, jet skis, banana boat rides, and flyboarding.
Also, see the best surf resorts in Maldives and more info about surfing in Maldives.
4. Parasailing

If you're looking for a good thrill in the Maldives, check out parasailing tours. These adventures will take you high above where you can be watching life in the ocean, the people around you, and see Maldives from a whole new perspective.
It's a thrilling ride in the air but not scary like bungee jumping might be. You will be paired with a guide where you will head up in the air for 15-30 minutes to see everything around you. It's quite literally a breathtaking experience but one that is well worth the thrill.
5. Fishing

If you like to fish or you're curious about the fishing activities in Maldives, this could be a great option. In some areas, you can go fishing on your own but there are also plenty of guided fishing experiences as well which we recommend.
Most of the time, a fishing trip will be paired up with a local guide who will take you out near sunset. They provide all of the equipment and training or guidance for you to fish and reel in your catch.
There are a lot of fish in the sea out here. The guide will be able to help you with what is allowable and what cannot be kept. Very rarely does anyone come back from fishing without anything to show for their efforts.
You can see signs of that at the fish market.
Be sure you also take the time to visit the fish market at the north atoll. This is an incredible cultural experience too.
6. Spa Spectacular

If you're staying at an all inclusive resort, you need to visit the spa while you're there! Whether you get a simple massage or go for a full treatment, you likely won't experience luxury like this anywhere else you may go.
The cost of using the spa is always more, although it may be included in your price. But this is your trip of a lifetime and you deserve some added relaxation in your experience. If you're wondering what to do in Maldives, you should definitely be looking for opportunities to relax while you're here.
The trip doesn't have to be packed with hustle and bustle and constant activities to have a great time.
7. Experience the Sunset

It doesn't matter where you are from or where you're going. You could have just flown in from Sri Lanka and yet, this island experience will still be a brand new adventure.
The sunset is phenomenal here and you absolutely need to mark this down as one of your top things to do in Maldives.
There are some island cruise options that take you out for a dinner cruise to see more of the ocean and the life surrounding you. These cruises are timed to be perfectly positioned out on the water to enjoy a stunning sunset view.
The cruise is worth it just for the sunset alone. There is just something about the peaceful waters around you and the colors of the sun coming to rest. If you look closely, you might even get to see a whale shark or dolphin while you're out on the water.
You can also enjoy a great sunset from just about any place on your island if you prefer that option.
8. Mosque Experience

The Maldives is a Muslim country that is rich in culture in history. You could visit a mosque or even experience the religious activities of the mosque too. If you do decide to tour a mosque or attend any type of services, keep in mind that the Muslim people are very conservative.
Try to be respectful of the attire that you wear to the mosque. This means that women should be careful not to wear revealing clothing. In most cases, it's traditional to cover your hair and have your legs covered too. Men might wear slacks or head coverings also.
You don't have to dress exactly perfect but try to be conservative out of respect for their religion in Maldives and culture.
9. Air Tours

While you're in the Maldives, you could take an air tour of the islands. Fly over the north atoll or the south atoll or other popular locations. Head north to more islands and beaches or north to the sites and just take it all in.
Air tours often happen in helicopters but they also have some guided plane tours too. This is one great way to see a lot of Maldives in a little time. Forget island hopping, you can experience breathtaking views and stunning scenery on a whole new level this way.
The colors will be exquisite with those clear blue lagoons, bright blue ocean waters, white beaches, and phenomenal island designs too. It will be picture-perfect and an experience you likely won't really want to miss.
Find out what type of air tours are available at your island or resort and work from there.
10. The Glowing Beach

If you really want a sight that is going to wow you, head on over to Vaadhoo Island. This island has something special about it that you won't see just anywhere you go.
The Vaadhoo Island is also known as the Sea of Stars.
When the moon comes out, the beaches glow bright colors that will leave you standing in awe. This occurs here from a bioluminescence effect thanks to the plankton that floats in this area. When the sun goes down and the moonlight is shining, the particles illuminate and shine.
It's even safe to touch the water and the areas, there is nothing abnormal or unsafe here.
It's simply one of those grand statements of Maldives nature and this is one of the only areas in Maldives that you can experience the glow like this.
11. Visit and Explore at Malé

When you arrive in the Maldives, you will likely come through Male. This is the capital of Maldives and it's one of the most bustling island locations you will find. There are tons of resorts and hotels here if you want to stay in the city. The island has a lot to offer guests and travelers to keep you busy or entertained.
Here, you can visit the national museum, enjoy local cuisine, do some shopping, enjoy the parks, and even see plenty of beaches. The streets will be busier with people and there will be delicious food and plentiful nightlife for you as well.
You can find places like the Old Friday Mosque, Local Market, Artificial Beach, or the Tsunami Monument to experience the best that Maldives has to offer in culture and city life. Spend a day here or choose to stay here, it's totally up to you!
12. Dolphin Watching or Swimming

Intrigued by the marine life in the area? Dolphins can be incredibly fun to watch. They are unique creatures and many of them also have fun personalities.
You might be able to watch the dolphins directly from your bungalow but you can also take tours that are designed to give you the ultimate watching experience as well. Most of the guided activities last 1-2 hours and you might even get to see some feeding while you're there.
The dolphins will jump, swim, play, and maybe even wave at you in some cases. The tours are guided so you can learn interesting facts and details about this exquisite animal while you're there.
And the best part is, that these dolphins live free in the ocean and are not being kept in captivity.
13. Visit Coral Reefs in Maldives

The reefs are like their own beach within the ocean. They are packed with fish, wildlife, and amazing colors that you will never see directly from the beach. The best way to see the reefs is to snorkel or dive into the water.
There are specific locations where you can see some reefs without leaving the beach. That includes the Unesco reserve facilities. However, for the most part, they are primarily hidden beneath the waters of Maldives so plan to do a little snorkeling to see them in action.
14. Undersea Restaurant of Maldives

When you're planning things to do in Maldives, be sure to make a reservation at the undersea restaurant in Maldives. This Maldives restaurant is notorious for the spectacular oceanic views that you likely won't find anywhere else. This is called 5.8 and it's designed for romantic dinners.
The food is exotic and so is the view so you probably will find no better restaurant. It's one highly sought-after experience so be sure to plan ahead to get in!
Experience the restaurant here!
15. Entertainment and Shows

You will find that many of the islands and resorts in Maldives have a lot of great entertainment and shows that they bring in. These may be provided by local groups or even by classic entertainers.
If you get the chance to take in a show like this that involves local methods like dancing, instruments, and other traditions, you absolutely should experience it in Maldives. Not only will it be entertaining but it will give you some insight as to the true livelihood of many of the locals too.
16. Golf in Maldives

If you're a golf fan, Maldives might just be a great place to enjoy some time swinging the clubs. Golf in Maldives is slightly limited but if you choose a resort with a course or a driving range, you will have an awesome experience.
There are only a few courses at this time, and the first-ever floating course is in the planning stages too. Check out Maldives golf options or check with your Maldives resort before you book if this is of interest to you!
Experience All That Maldives Has to Offer
No matter where you're from or what your preferences are, Maldives has a number of opportunities to present you. Whether you're looking for quiet, peaceful activities or you want to go all out with adrenaline and excitement in Maldives, we've got you covered.
In Maldives, there is excitement for every taste. There are likely more adventures in the Maldives than you could possibly experience in one trip. Take the time to prioritize and choose what appeals to you the most and plan your Maldives trip with those things in mind.
Adventure awaits you in Maldives! What activity are you most looking forward to?
FAQ
What is Maldives Popular For?
Maldives is popular for their gorgeous white beaches and vast marine life. You can see a number of different animals, enjoy the bright blue waters, or hang out in the sun. If any of these appeal to you, Maldives is the answer!
How Many Days in Maldives is Enough?
If you're going to Maldives, plan to spend a minimum of 5 days there. We recommend spending more like 7-10 days in Maldives but you could have a great experience with 5 days in Maldives too.
Does My Resort in Maldives Include Activities?
Every resort in Maldives is different as to what they offer or include. Be sure to check out these details with your Maldives resort to know for sure. An all inclusive resort is most likely to have extras included
Do I Have to Pre-Plan Excursions in Maldives?
You may be able to book some things in Maldives at the last minute. But it's not a bad idea to book or plan ahead for the major things you want to do.
Should Male Be Part of Our Trip to Maldives?
Male is the very heart of Maldives and rich in history. If you have time to explore or spend a day there, you should!