We all want the ability to stay at a high-end luxury resort, but not everyone has the budget for it. If you are looking for cheap resorts in Maldives, there are plenty of great options that are affordable and still perfectly nice places to stay on a budget.
If you think you can't stay in Maldives without a considerable investment, think again. While it still might take some planning and budgeting, you can find some great ways to cut costs and have a great stay.
From affordable resorts to budget-cutting tips, we've got you covered!
Check out our list of the best budget resorts in Maldives, followed by a few ways to save money as you plan.
The Best Budget Resorts and Affordable Water Villas
Let's be clear. Taking a budget trip doesn't mean that you are going to end up staying in a janky resort. Cheap Maldives resorts are still beautiful and luxurious.
They might have different styles or fewer amenities, but they will still be impressive. Your stay will be just as enjoyable as if you stay at a luxury resort in Maldives.
These are our top 14 picks for cheap resorts in Maldives.
1. Paradise Island Resort & Spa

If you're looking for something all-inclusive or still loaded with amenities, this option isn't necessarily the cheapest Maldives resorts, but it is a great value for the money.
It depends on where your budget is. You might be able to save more by booking beach bungalows rather than overwater villas.
No matter which rooms you stay in, you are on an island paradise with impressive views and access to the Indian Ocean. The resort has an infinity pool, with a quiet and relaxed vibe throughout the entire location.
There are several different ways to book. Choose from packages that allow customization of what is included, allowing you to save money or plan the exact costs.
Adding activities will make this resort quite a bit more expensive as well. It's just a short jaunt from the Male International Airport.
2. Sun Island Resort & Spa

Next up on our best affordable Maldives resorts is this beautiful island resort. The resort offers affordable packages with nine different types of rooms to stay in.
Even the best price choices have an ocean view of some sort, even if you're not over the water. That being said, they do have the best budget for overwater bungalows compared to other resorts.
We're impressed with these Maldives resorts prices because it is so affordable in comparison. Located in the South Ari Atoll, you can go island hopping, enjoy the kids club, and have direct access to spa treatments, palm trees, or the on-site restaurant options
You will find that there are plenty of activities to participate in at the Sun Island Resort, whether you just want to relax on the beach or head out scuba diving. It's totally up to you.
3. Reethi Beach Resort

This cheap resort in Maldives has beach and water villas and falls into places for a great experience at Maldives budget resorts. Their beach villas are spacious and accommodating, while their water villas are very nice and have excellent value for the cost.
This resort is recommended for its value, for being wonderful to honeymoon at, and for the beautiful beaches and diving activities.
There are plenty of water sports to enjoy, including scuba diving at the house reef. You might even get a close look at the dolphins at this lovely island resort off the South Male Atoll.
The design elements are modern and simplistic. You will enjoy plenty of restaurants as well as various package options and discounts. There is nothing negative to say or see here.
4. Biyadhoo Island Resort

If you want the cheapest place to stay in Maldives with a variety of resort offers and the ability to experience luxury in all the right places, this one is for you.
The rooms are simple and standard, with an almost hotel-type design to them.
You have multiple accommodation options as well as white beaches, private pools, overwater villas, a fitness center, and more.
This is a great choice for a family vacation on a budget holiday. If you are going with the family, see our list of the best resorts in Maldives for family.
This is one of the oldest resorts in Maldives, leading to some of the ability to keep things cheaper and a few outdated features. However, don't be fooled by those details.
The resort is still quite nice, offering plenty to do. It's a short speedboat ride from the Velana International Airport.
5. Vilamendhoo Island Resort

If you're looking for the best budget resort for a family adventure, check out this all-inclusive resort with tons to enjoy. It's quiet but exciting with plenty of access to nearby areas and a speed boat ride to the diving center or water sports center near the North Ari Atoll.
The resort has outdoor pools, an all-inclusive package, a beach bungalow, and other room choices, and even a private sun deck to enjoy. The resort features newly updated rooms that bring luxury and cozy adventure straight to you.
You won't be missing out on anything you want to experience at this cheap Maldives resort.
If you are looking to dive in the Maldives, this is a great choice. Vilamendhoo is part of our list of the best dive resorts in Maldives.
6. SAii Lagoon Maldives

This cheapest resort option is one of the cheapest resorts you're going to find, particularly considering its proximity to the Velana International Airport.
It's only a 20-minute speedboat ride to your perfect vacation in Maldives. Of course, you could still take a seaplane ride to check out other islands or the Atolls nearby.
One thing that stands out here is that it is one of the largest resort choices for a reasonable price. The resort even has a marina that adds quite a bit more for your budget, including activities, shops, restaurants, and more.
They have plunge pools available to guests, and if you stay in the water villas, you get private pools as well. They have a free cancellation policy that could be beneficial too.
With crossroads access, a very convenient location, and 5 stars from satisfied guests, you simply can't go wrong at this best cheap resort.
7. Kuredu Island Resort Spa

Up next on our budget resorts in Maldives is this all-inclusive resort with tons of space, a water center, and multiple resort offers to choose from.
They have more than 300 rooms, which is perhaps how they can be one of the best cheap resorts.
Located in the Lhaviyani Atoll, you can enjoy a seaplane ride to get you from the airport to this resort's location. It's affordable for just about any type of budget, with options that let you pick and choose what works for your needs.
Thanks to the water sports center space here, you can also enjoy a variety of activities. They even have golfing available so if you plan to golf in Maldives, this is your destination.
The property is enormous, so you won't need to go anywhere else to enjoy your stay.
8. Malahini Kuda Bandos Resort

The Malahini Kuda Bandos Resorts is our next selection for Maldives cheap resorts for many reasons. They have great activities, beautiful beaches, and a welcoming environment for couples, groups, or families.
These affordable resorts are found in the North Male Atoll. It's a tiny little island with a small setting, and you just need a speedboat ride to get there. As part of the North Male Atoll, you get quite a bit of privacy, gorgeous scenery, and lots of water activity as well.
The resort is slightly small, which is sometimes unusual for the cheap resorts in Maldives. While the prices are far better than some of your luxury stays, you won't miss out on any fun with great amenities, world-class diving, a spa, a fitness center, and great dining.
9. Meeru Island Resort and Spa

The Meeru Island Resort is one of the cheapest hotels in Maldives, and it is also in the top 10 of the most booked resorts out there too. This tells you they must be doing something right to be cheap and highly sought after.
Choose from various types of villas, including an overwater or waterfront villa option. Enjoy a spacious swimming pool, water sports, and entertainment while you're here. It's relaxing and exquisite.
If you're on your honeymoon, they even welcome you with a fruit platter, floral decor, and a complimentary drink. Not all resorts in the Maldives are so generous, even on the luxury side of the playing field.
10. Ari Atoll Ellaidhoo Resorts in the Maldives

When it comes to cheap hotels in the Maldives, this cheap fix is one of the best! The resorts are created and managed by Cinnamon, and they did a great job with the overall design, as well as customization and scenery. They have a free cancellation within a specific time frame too.
Cinnamon is well known for being a luxury brand from Sri Lanka, making it even more surprising that they are offering affordable resorts in Maldives for your enjoyment. They've done it right too with tons of activities, amazing accommodations, excursions to enjoy, and a serene location.
Ellaidhoo Maldives will feel like you are in your own little world. The island is exclusive to this resort, which has only 112 rooms. You will never feel overcrowded or stressed by the environment here.
Did we mention it's all-inclusive too?
11. Dhigali Maldives All-Inclusive Resort

The Dhigali Maldives is one of the best budget resorts with all-inclusive packages. You can book without the inclusive tactics but you're bound to save money when you do the package. It's premium in many ways, but at certain times of the year, you can book for only $500-$600 a night.
The inclusion has all your meals and beverages, a free cancellation policy, snorkeling, and even a glass-bottom excursion and dolphin cruise as well. Most resorts would charge extra for the extra activities, but here they are included in your price.
This resort also has some special packages for couples' getaways or the ultimate romantic adventure. They have plenty to choose from. If you are looking for a resort for couples, see the best romantic Maldives resorts.
While you're there, your view will be phenomenal. There is plenty to entertain you while you're here.
12. Bandos Maldives

This option comes from a line of budget resorts that is known for their rustic style and excellent experiences. Here, you can choose from all-inclusive or just full-board packages. Each bungalow, villa, or room has spacious interiors with wooden furniture and accents.
No matter where you stay, you can overlook the beach as well as the ocean. Each room is surrounded by the wildlife and vegetation of the island. There are tons of food and plenty of drink options for your package too.
Bandos has pools, activities, beaches, water sports, and more to enjoy. It's not far from the airport, requiring only about a 10-minute trip between the two.
13. Gangehi Island Resort

This small resort has an affordable price tag as one of Maldives cheap resorts to choose from. Many times, these small islands and small resorts cost more because they are so limited but you'll be pleasantly surprised here. They even have free cancellation offers too.
These Maldives resorts cost quite a bit less than some of the top resorts in Maldives. It's recommended if you have never been before or if you're looking for a quiet couples retreat. It's only about 25 minutes from the airport and was renovated just a few short years ago.
Gangehi has several room options, modern entertainment and dining, excursions, and incredible scenery as well.
If you're going with your family, check out the two-bedroom family villa.
14.  Hard Rock Hotel Maldives

Finally, you could always stay at cheap hotels in Maldives, like the Hard Rock Hotel. While this is listed as a hotel, it's still one of the best cheap resorts. They have hotel rooms, villas, and overwater bungalows, just like most other resorts out there.
Hard Rock has a free cancellation policy, just as many other resorts do. It's a good benefit so you're not out if something comes up. This is part of the Hard Rock line that you find in many other locations, and they meet the standard expected for the name.
The 5-star resort is impressive, with a basis around music. You will love the rock and music decor and the entertainment that they provide. Their Sundown Ritual is a must-see.
The Best Tips for Cheap Resorts in Maldives
Finding the best cheap resorts in Maldives isn't always about the immediate price tag. Sometimes, it's knowing how to book, details to look for, and finding spectacular amenities for your preferences.
Take a look at some of these tips before you start looking at resorts.
Cancellation Policies

One very important facet to look for is a free cancellation policy. Some resorts require booking with a credit card and then don't let you cancel without astronomical fees.
Chances are if you're looking for cheap resorts, you can't afford to pay when life causes you to back out of the trip.
Look for free cancellations or even a flexible cancellation policy that allows you to have some control. The truth is you never really know what life might throw at you, so you need to be able to back out if something prevents you from going.
You might think there is no way you would miss this trip. But you want to be protected just in case. Whether they offer refunds, full cancellations, or even the ability to reschedule for the same cost. These things make a difference.
Plan Well in Advance

Booking at cheap resorts requires careful planning to ensure you get a booking. Budget resorts in Maldives can fill up pretty quickly so making an effort to learn about the cheap resorts in Maldives ahead of time and then be prepared to book well in advance will make a huge difference in the end.
If you decide next week that you want to be in the Maldives a month from now, you're probably going to be disappointed. If it is a popular time of year, you definitely aren't getting a reservation at the budget resorts in Maldives with such short notice.
Start thinking about this trip in advance, and be prepared to book several months ahead of time to get your pick of cheap resorts in Maldives.
Consider Your Needs and Preferences

We all have different preferences, and booking at cheap resorts in Maldives is not going to change that. The good news is that you should be able to find solutions to fit the majority of your preferences.
Make a list of the amenities that are most important to you, as well as the ones that you're willing to budge on. With looking primarily at budget resorts in Maldives, you may need to be flexible on your absolutely must-do activities or willing to spend a little bit more money to make them happen.
Book Off-Season

The tip that beats all tips for getting a great deal is being willing to book when it isn't peak season. The weather in Maldives is almost always nice. You could book at budget resorts in Maldives during a season when they are less busy and likely save several hundred dollars per night.
Do a bit of research on different booking times, including times to avoid or times to go. Stay away from big holidays as these will be some of the most expensive times to go. We also recommend avoiding spring break for similar reasons.
Also keep in mind that the flights to Maldives might actually be a little higher at some parts of the off-season due to a lack of flight options.
See more info: The best time to visit Maldives
Look for Packages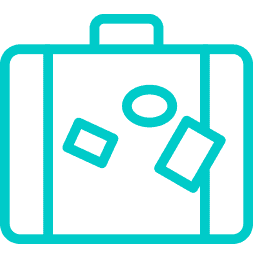 One optimal way to save yourself some money is to book at budget resorts in Maldives using package deals. Find packages that are designed to help get the most value for your dollar. Many times, these packages will have discounts included.
This is the best way to get the best bang for your buck.
Benefits of All-Inclusive Resorts

People looking for cheap resorts in Maldives often avoid all-inclusive resorts thinking they are more expensive. But we encourage you to actually look for all-inclusive details.
Resorts in Maldives have great prices when you purchase things in bundle proportions. Your drinks, meals, and even activities are all part of the price. Some resorts also offer spa treatments as part of the package.
When you break it down and separate out those costs, you're probably going to spend a lot more paying for things separately than if you just use the all-inclusive features. It just makes sense.
Cheap Resorts in Maldives are Luxurious

Just because they're labeled as cheap resorts in Maldives, doesn't mean they are terrible places to stay. In fact, you will mind that many of the resorts in Maldives that are budget-friendly have very nice accommodations and plenty to offer their guests.
Always take the time to check ratings and see what other guests might have to say. This can be a great way to gauge the quality of the location.
Which place are you adding to your wish list?
Affordable Resorts on Map
FAQ
Is Maldives Cheap for Vacation?
Maldives is not what we would call cheap. However, there are plenty of ways to have a quality experience and still take a budget-friendly approach with affordable resorts.
How Many Days Should I Stay at Resorts in the Maldives?
Some resorts require a 5-7 minimum night stay. You might also be able to just go for a long weekend to some places. In order to really relax and enjoy your time, we recommend a minimum of 5 nights.
Can You Stay in Water Villas for Cheap?
At the cheap resorts in the Maldives, you will find that even some water villas are budget-friendly, especially if you book during the off-season times.
Is It Cheaper to Stay Somewhere All Inclusive in Maldives?
You will find that all inclusive rates are often cheaper than if you split up the individual costs of food, drinks, and activities. Take some time to research these details and do the math. Each resort is different.
What is the Cheapest Month to Book at Resorts in the Maldives?
February has often been the cheapest month to fly to Maldives due to many flight options and routes. But the total price of the vacation might still get pretty high since it's still peak season. But one of their slower times during May-July, you can often find good deals on accommodation and still have great weather.