When you head to the Maldives, the planning is really in the details. Some resorts in Maldives don't allow children while some have age restrictions and limitations. If you're heading there for a family vacation, you need to know what Maldives family resorts you can choose from for a great experience.
Before booking your Maldives family vacation packages, be sure to check out the specific details for each resort to ensure you are booking or looking at family-friendly resorts.
This will be essential to ensuring you have the best family vacation for you and the kids.
Take a look at these family resort hotels in Maldives and figure out which one will work best for your needs.
The Top 7 Best Resorts in Maldives for Family
The best Maldives resorts for families will likely have things like kids clubs, activities, swimming pool options, and more family-minded adventures.
Many of these resorts are open to both couples and families but do everything they can to make a family trip to Maldives memorable.
These are our top 7 picks of Maldives family resorts:
Patina Maldives
Amilla Maldives Resort
LUX South Ari Atoll
Six Senses Laamu
Soneva Fushi
Four Seasons
Niyama Private Islands
Find more details about each of these below!
1. Patina Maldives Island Resort

The Patina Maldives is one of the best family resorts in the Maldives. It's a resort and spa so it's got something for every member of the family.
These family hotels have a huge kids club to provide entertainment for the kiddos while you enjoy romance with your significant other.
They also have babysitting services available with tons of fun activities so you can do an excursion or have a romantic dinner and the kids will be perfectly entertained.
Of course, there are plenty of things to do together as a family while you're there too.
The kids club opportunities here make this one of the best kid-friendly resorts Maldives has to offer. Kids get access to kayaks, paddleboards, and even get scuba lessons too.
There are science classes, activities, swimming pool accommodations, and even overwater villas that can house up to 6 people, perfect for coming to Maldives with baby or kids.
2. Amilla Maldives Island Resort

The Amilla Maldives Resort has villas with kids clubs and offers one of the longest hours for babysitting services or kids club activities to enjoy.
This family-friendly Maldives resort has thought of everything, with exciting activities like their Friday night disco party.
The kids club also takes the kids to the swimming pool and provides hours of endless fun for them to do their own things.
The resort also has brilliant views for dolphins, manta rays, and sea turtles. Kids can also attend to Mini Marine Bio Programme where kids can learn about the wildlife of Maldives.
The rooms are large and comfortable, with large living spaces to hang out in. It's contemporary and provides everything for parents and kids of all ages too.
3. LUX South Ari Atoll Island Resort

Looking for a zone in Maldives for families that accommodates multiple ages and ensures you can split up or have time for the young and the adults to do things together?
The LUX South Ari Atoll is a great choice for heading to Maldives with kids.
They have accommodation for older children as well as little ones. The adults can head out to the adult-only pools and take advantage of the children's service when they need time apart for their own activities.
Kids from teens down to one-year-olds will have food, games, playground access, painting fun, video games, and even cooking classes at certain times.
Families can enjoy the amenities like table tennis, direct access to the swimming pools, and quick access with just a short 15-minute speedboat ride to Male.
4. Six Senses Laamu Island Resort

This world-class location is the best luxury family resort Maldives has for the whole family.
This is probably best for adults and children who are not quite as young. Maybe closer to their teens or ages 7 and over.
They do allow children's club activities for children aged 4 and over but the options are geared more towards older children.
The private island resort has a private pool for adults and kids. There is marine life everywhere nearby and you get exceptional views from your villas too. This too is only a few minute speedboat ride from the mainland.
The Six Senses Laamu resort has gorgeous and spacious water family villas for families with indoor and outdoor spacious settings. The Indian Ocean is a spectacular view and the family beach area is close to the house reef too.
Enjoy treasure hunts, arts and crafts, and so much more. This island family-friendly resort has multiple dining options and will challenge the older children to learn and explore Baa Atoll.
If your family is looking for an eco-friendly resort in Maldives, Six Senses Laamu is a great choice.
5. Soneva Fushi Resort

The best kids club around with accommodation for children's service or babysitting service is Soneva Fushi. This island resort has a sister resort that is adults only, but here they welcome the kiddos.
Your room will have more space than most villas do. Parents and children will find no shortage of activities to enjoy in the room or out of it.
The kids can play at the playground, pools, games, tennis courts, pirate ship, and feast at the buffet too. Adventures in Maldives for kids include an observatory zone, play time, science activities, outdoor cinema, cooking classes, and more.
This is said to be one of the largest children's clubs or kids club resorts in Maldives.
It's in the heart of Baa Atoll. Your child will have a blast. They even have a petting zoo to play in. From 1 years old clear through the teen years, they've got adventure at these island villas for families.
6. Four Seasons Landaa Giraavaru Island Resort

The Four Seasons location is best for 10-year-olds and up. While they do allow younger than 10 years old, most of the activities are designed more for a tween or teenage groups.
Enjoy a gorgeous desert island, spacious villas, beach activities, and more hotel accommodations.
There is a playground here and tons of food too. Kids will leave the rooms to see things like coral reef activities, lizards, and ice cream sundaes. Babysitting is available in a designated service room with toys and food too.
Your family holiday is easy to get to with just a few minutes by speedboat through the Indian Ocean from the Male International Airport.
The family villas are pool villas so you even have your own swimming pool area. You can also head over to the family beach to mingle with other guests.
Did we mention ice cream for the kids?
7. Niyama Private Islands Resort

This resort has large beach villas that will easily outdo any other hotels in Maldives by comparison. It's on a private island and the water villas open up for the kids and parents to have spectacular views of marine life and the ocean surrounding them.
There are water activities for kids, land activities and playground access, classes and education, and even surf school for the kids too. If you are looking to surf in Maldives, check out these Maldives surf resorts.
You can step out of the beach villas and into an exciting adventure that you won't forget.
The Niyama Resort will entertain your kids on the island and in the pool or surrounding waters.
They are closely monitored as they explore the Dhaalu Atoll together with their groups. Families can have plenty of experiences together here as well.
What to Look For at the Best Family Resorts

Many resorts in the Maldives are considered to be Maldives family resorts. A lot of resorts also allow kids but don't really have the best family setup to accommodate different activities for them and they may get bored.
When you're looking for a Maldives family resort and spa that is going to go one step above family hotels, you've got to consider a few things. Check these out.
Kids Club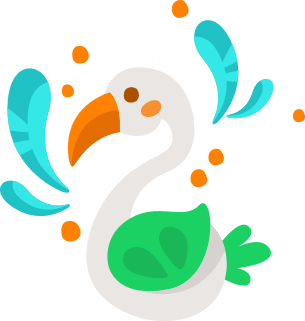 The best resort in the Maldives will have things like a resort spa for adults and then kids club adventures for children aged appropriately to join.
Always look at the rules for children's ages and who they allow coming to kids club at that particular Maldives resort.
You might also find that some places, like Four Seasons, will allow all ages but their setup might be more geared to certain ages. These are details that families should consider.
What is the kids club accommodation and does that seem suitable for your family's needs?
Some of the kids club designs are more like a babysitting service where the kids just play and run around. Looking for organized kids club activities and adventures is really a better choice for your resort in the Maldives options.
Kids club with actual engagement and activities is the best way for them to have tons of fun at your resort in the Maldives.
Rooms and Accommodations

Another thing that you might want to check out about this resort is whether or not they have water villas that a family can stay in. Some resorts like these reserve water villas for couples and small groups and use family hotels for larger groups and families.
However, many Maldives resort and spa accommodations also allow you to choose your type of room. This lets you then pick whether you want family hotel room types or you want to stay in water villas instead.
Either way, look at your access to the beach and any other type of accommodation needs you might be wondering about.
Here are a few accommodation details to consider:
Room style (hotel or villas)
Food options (a buffet is always nice!)
Beach access
The recommended years old number for kids
Resort spa amenities
Pool access
If this is a resort and spa location, the resorts in the Maldives typically try to have things for kids so that the families can split up while parents enjoy the spa amenities.
Of course, having access to the pool and beach will likely make a huge difference on your island resort.
Food and Dining

Kids can often be picky eaters, which means you need to know there will be food choices for them and maybe even different options for you. The family hotels and resorts will typically have a variety of options. The kids programs will have food there as well.
If you get the chance, be sure to head out for a romantic getaway to the underwater restaurant. This is designed for couples so be sure your kids have food on the island and they won't miss out too much while you're gone.
Some resorts even allow them to eat at the pool. Families could have a picnic on the beach, enjoy hotel restaurants, or find other dining places in Maldives to enjoy too.
Travel to Resort Locations

In most cases, the resort that you reserved is going to have travel provisions for their guests. Many of them have shuttle or speed boats that pick guests up from the International airport and bring them to their hotel.
Some of these resorts will also allow you to use their travel options when you want to go out for an activity or excursion as well. This will simply depend on the resort in Maldives.
Be sure to check with your resort of choice to figure out just what your options are and then work from there as you plan your getaway to Maldives family resorts.
Activities for Families in Maldives

You likely already know that resorts in the Maldives will have activities for the kids (like the clubs) and then activities for adults (like the spa).
But how many of these Maldives hotel locations also have things for families to do together?
We've focused a lot on entertaining the kids while the adults do their own thing at the spa or elsewhere. But there are plenty of things that families can also do together and we want to make sure you're aware of that.
The pool is just one of those things, for example.
Most families don't head out on vacation to simply separate from each other the whole time. Plan your spa and other kidless activities while the kids can be at the pool or club and then plan things that you can all do together as well.
There are plenty of activities that everyone can be a part of.
Here are some really great ideas for families in Maldives:
Family spa retreat
Pool playtime
Beach activities
Water sports
Dolphin or whale watching
Scuba diving & snorkeling (depending on ages)
Shopping
Tours
Walks on the beach and through nature
UNESCO tours
These are just a few examples. Know that there are different activities for just about any age level.
Also see our article: Things to do in Maldives
Some activities do have age restrictions.
The Vacation of a Lifetime
There are so many Maldives family resorts that don't sacrifice luxury or enjoyment that make you feel you have to leave the kids behind.
Even if you do want some alone time at the spa or a romantic dinner with your significant other, you can still bring the whole family and have a blast.
This will truly be the vacation of a lifetime. When do you plan to come?
Maldives Family Resorts on Map
FAQ
Is Maldives Good for Family Vacations?
Yes! Maldives can be a spectacular place for the whole family. Just do some research and planning before you go to ensure there will be fun for everyone in your group. Find the best resort that meets your Maldives needs, from rooms to fun and everything in between.
Can I Take a Baby to Maldives?
Yes, babies can also come to Maldives. Just be sure to check with the resort to determine what age restrictions or limitations there might be. Most family resorts allow all ages but some do have a minimum age.
What Can Kids Do in Maldives?
Kids can hang out at the pool or enjoy any of the club activities that your resort has to offer. The kids clubs are loaded with fun and excitement and the kids are closely monitored when in their care. Some resorts even have water sports and surfing or cooking for the kiddos.
Are Water Villas Safe for Kids?
As the parents, you will be responsible for your children. However, water villas are typically safe because they are not in extremely deep water. You should monitor your kids or make sure they are old enough to follow safety guidelines.
Can I Find a Babysitter in Maldives?
If you and your significant other want to be able to visit the spa or have a romantic dinner, there are almost always babysitting options. In some cases, this will be the kids club hours but sometimes they have separate services too.