When you plan your trip to Paradise, aka Maldives, you might as well treat yourself to the ultimate luxury experience. There are a lot of really great options for Maldives all-inclusive resorts that bring you phenomenal service, exceptional dining, excursions and adventure, and plenty of luxury all for an all-inclusive price.
You can find several options among all-inclusive Maldives vacations, so be sure to check out the details and find the resort and destination that is right for you.
We've done some of the research for you and narrowed down the masses to the top Maldives all-inclusive resorts.
Check out these awesome locations, and get your holiday booked.
Article continues below
Article continues...
The Best All-Inclusive Resorts in Maldives
Whether you want to spend time on a private island in Maldives or just want an inclusive package that allows you to experience luxury and adventure without having to pay for everything separately, we've got you covered.
These Maldives all-inclusive vacation spots have so much to offer and are some of the best getaway locations you will find.
Here is a quick look at the best Maldives all-inclusive resorts to consider:
LUX South Ari Atoll
Centara Grand Island Resort & Spa Maldives
Hurawalhi Island Resort
Meeru Island Resort
Dhigali Maldives
Constance Moofushi
Adaaran Prestige
Emerald All Inclusive Resort in Maldives
VARU All Inclusive Maldives Resort
Each of these resorts has some sort of Maldives all-inclusive packages that lets you get all luxuries under one single price. Many of them operate on an all-inclusive nature, but some of them let you customize if you prefer to piece it out as well.
Take a look at these beautiful spots for planning all-inclusive vacations in Maldives.
1. LUX South Ari Atoll

The LUX South Ari Atoll resort is perhaps one of the most sought-after and luxurious locations in Maldives. This resort offers overwater bungalows with stunning views, a house reef, spa treatments, and award-winning designs. From fine dining to crystal clear water, this private resort is one you won't want to miss out on.
The resort offers an inclusive plan to all of their guests that allows you to enjoy the resort's amenities, the beach, stylish villas, private access, a turquoise lagoon, and more. It's a five-star location with plenty of room and restaurant options.
You can take part in outdoor activities, hang out by the pool, or take private meals in your room.
The LUX South Ari Atoll resort is not far from the airport. It is family-friendly but also can be quite romantic for your visit too. Any traveler can find their place here, no matter what type of preferences you might have for your stay.
The LUX South Ari Atoll is one of the best Maldives all-inclusive 5-star resorts you will find, located in South Ari Atoll.
2. Centara Grand Island Resort & Spa Maldives

The Centara Grand Island Resort & Spa Maldives is another great location to take an all-inclusive vacation in Maldives. You can book a stylish water villa, spend the night staring at the stars, hang out in the ocean, or sip drinks by the pool.
To get to this luxury resort, you will take a seaplane and a speedboat. That's because it's made to be incredibly private and romantic when you get there. The Maldives hotel offers some of the best coral reef experiences, diving, snorkeling, and even daily spa treatments for every traveler at the same prices.
The Centara Grand Island Resort accommodation for your paradise stay includes the beaches, restaurants, unlimited beverages, room, complimentary spa use, free pool and beach access, and plenty of excursions as well.
Don't forget to take your family on the sunset cruise to take in the beauty of the coral reef around you.
Reviews name the Centara Grand Island Resort & Spa as having some of the best deals to the Maldives all-inclusive trip of your dreams.
3. Hurawalhi Island Resorts in the Maldives
The Hurawalhi Island Resort is another private location in the North Male atoll. You might also hear of the resort Komandoo in this area. The thing about this Indian Ocean location and luxury resort is not only the best all-inclusive details around but also the access to the underwater restaurant that is a heavily desired location to visit for the meals and the experience.
Guests get first access to this ocean restaurant when they stay at the luxury Hurawalhi Island Resort. They have tons of marine life, a variety of non-motorized water sports to choose from, spa treatments, a house reef, and private access for a truly romantic experience.
Most hotels in Maldives simply can't compare to the dining experience you will find here in Maldives in the North Male Atoll. Choose the Maldives resort all-inclusive deals that work for you here.
Whether you're looking for a suite, a nightly glass of champagne in the rooms, personal services, or more, you're going to have a luxurious time here.
4. Lily Beach Resort & Spa Maldives All-Inclusive Resort

One of the Maldives best all-inclusive locations you can find is the stunning Lily Beach hotels in Maldives. This family-friendly resort in Maldives has aspects that are great for kids, adults, or families. Whichever of these categories you fall into, you're going to love it.
The luxury resort has a stellar kids club and some great prices for what they offer.
You can enjoy the kids club, water sports, marine life, beach access, pool amenities, outstanding meals, and 24-hour access to drinks of any kind. The dinner options are delicious and your excursions will be adventurous. It's wonderful accommodation in paradise.
Choose the package that works for you and customize it to your needs. Add excursions or a sunset cruise, and just enjoy time on your family vacation.
If you aren't into family life, there are quieter areas at the resort that are free of kids and more private as well. Did we mention the spacious and exquisite water villas to stay in?
5. Meeru Island Resort

As you're looking at hotels in Maldives, don't pass up the Meeru Resort on the North Ari Atoll. It's on a private island with plenty of inclusive package options. The water villas are perfect for any needs, and you will find 24 hours bars across the island to satisfy any traveler.
This Maldives inclusive package resort is unique in that it is on a private island but it can host a lot of guests in the North Ari Atoll. They have 106 overwater villas, plus another 180 rooms. This is more water villas than any other resort throughout Maldives, and the prices are great too.
Even though there can be quite a few people, you will still feel like you have private accommodation available to you. You can hang out at your water villa or hotel room, and then join in on the fun across the island when you feel like it.
Guests have access to outdoor activities, meals at any restaurant, snorkeling, and plenty of other fun in the Indian Ocean.
This will surely be an ocean vacation any traveler will remember for a lifetime.
6. Dhigali Maldives

If you're looking for the premium all-inclusive Maldives resorts, this one will certainly be it. It's located in the Raa Atoll, and great thought is given to every feature they offer you. It's a bit of a plane ride away from Male, but guests say the getaway is absolutely worth the distance.
You can eat at different restaurants, enjoy champagne in the rooms, and access your personal butler at any time too. The island is romantic, but also friendly to families too. You can have a retreat like no other.
Adults have access to the bar and you will love the breakfast buffet that is complementary with tons of food on it.
Your bedroom will be spacious, and they have a kids club for the young ones or families to enjoy. One feature that people rave about is the house reef and crystal clear lagoon. You can even go night snorkeling here.
Stay in a beach villa, or enjoy spacious overwater villas at this inclusive Maldives location.
7. Constance Moofushi Maldives

If you're looking for hotels in Maldives that will give you some party life, this one might be right for you. In the heart of the resort, you will feel like you're experiencing club life in Maldives. Of course, you can also retreat to your water villas for a quiet or romantic time as well.
The Maldives packages here have more than just services. While you will find plenty of food, bars, and things like a gym, you will also find a lot more activities that adults can enjoy together. Some of those include billiards, beach volleyball, windsurfing, and even a lounge bar with stellar entertainment.
Enjoy a glass of wine at the nightly pairings or eat food to your heart's content on the trip. Guests have spacious villa accommodations, outdoor activities together, meals with delightful local food, snorkeling in the lagoon, and everything to make a complete vacation fun and exciting here.
8. Adaaran Prestige Resort in the Maldives

Next up on inclusive resorts in the Maldives is another optimal choice for couples. It's a luxury location that was renovated and updated in 2015. It's found in the Lhaviyani Atoll and is known for privacy, while also being in close proximity to Male Airport.
This is a spacious resort with 97 beach villas and 37 overwater villas to choose from. If you choose overwater villa rooms, guests have access to a free personal butler throughout their stay. Whether you like to spend time by the pool and lagoon, or you want to be engaged in all of the outdoor activities and nightlife, this hotel has got you covered.
You will pay more for the package choices here, but the all-inclusive nature gives you ocean fun, pool life, outdoor engagement, snorkeling, night experiences, restaurants, unlimited beverages, and a luxurious suite.
This is also a great hotel if you want the chance to surf while you're here. If you are looking to surf, see the best resorts for surfing in Maldives.
9. Emerald Maldives All-Inclusive Vacation

Couples and families looking for deluxe inclusive resorts in Maldives should certainly take a look at Emerald. It's distinctly private, requiring a 30-minute domestic plane ride or a 45 minutes seaplane ride to reach the resort.
They are a modern facility, so you enjoy a tropical paradise, with all of the great innovations of the modern day.
The beach is white and welcoming, the villas are spacious and modern, the overwater villas have their own pool, and any traveler can be cozy here. The lagoon is clear blue, and you can take part in all of the outdoor adventures your heart desires.
This resort is still fairly new, opened in 2019. However, that hasn't stopped them from reaching 5-star hotel status. Each room has a personalized touch to give you the perfect night of rest before heading out for an adventure.
From gym to pool to restaurant, and everything in between, your trip will be phenomenal here.
10. VARU All-Inclusive Resort in Maldives

The VARU Maldives Resorts all-inclusive packages are certainly a premium option, but reviews deem it to be worth every penny. As far as inclusive resorts go, you will find everything you need here, including luxury, privacy, a gym, restaurants, bars, and more.
It's a great facility for adults, couples, or families. They offer tons of outdoor activities, fun on the beach, water sports, diving, and more. They don't just give you restaurant dining but provide every traveler with free food and drink all day long.
You can get services in your room, or you can head to a nearby restaurant to partake there.
Choose your beach or overwater villa, and have a stunning view of the lagoon outside your door. No traveler could possibly be disappointed with a room here. It's about 45 minutes from the Male airport.
Everything from dinner locations and bars to the beaches and villas is designed to give you a spectacular stay.
But don't take our word for it, the reviews pretty much speak for themselves!
Choosing the Best Maldives All-Inclusive Packages
When you're checking out inclusive resorts, there are some decisions to be made. You see not all-inclusive resorts are designed to be the same. Some offer very different things in their Maldives all-inclusive vacation packages.
So how do you choose? Ultimately, it's going to depend on your preferences and what you want to be included in your cost. When you choose inclusive resorts, you typically get a discount when compared to paying for all those things separately.
The discount often makes it worth the cost. That being said, you still often have options.
So consider some of these as you make your decision.
Food and Drink Inclusion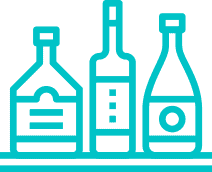 When you're checking out the options, consider what the food and beverages consist of. Some of these resorts will give you meal vouchers for breakfast and dinner, or to a designated buffet.
Others will give you full access to their Maldives breakfast buffet, bars, and all of the restaurants for dinner, drinks, and any food you want while you are there. These options will look different at every hotel so pay attention to the details.
If you're paying separately for restaurants, the inclusive price of your room might not feel worth it, because some restaurants and bars can get pricey. However, you might also find that those locations have cheaper options because you're paying for certain meals out of pocket.
Weigh choices and choose what's right for you.
Activities and Entertainment

Next, you might want to consider what is covered for your entertainment purposes. Will your costs include outdoor fun, the pool, snorkeling, and other great activities? Or are you going to have to pay for all those little outdoor things, aside from the pool?
Again, this will look different at various hotels based on how they put your options together. You likely will have selections to choose from. Many hotels will give you a "free" activity each night or add excursions as part of your total selection.
You likely will want to be able to do more than just hang at the pool, but for some people, the pool is enough with the right villa. Once again, this will be up to your preferences to decide.
Villa and Suite Details

You want your bedroom to be a great place to retreat to during your stay. Every bedroom should be comfortable and welcoming, whether you're in the midst of crowded hotels or in a secluded villa somewhere. At night, you're going to want privacy and a place to relax and rest from your day.
Most of these stunning resorts will have beach villas or water villas for you to choose from. Very few of the all-inclusive locations are set up like hotels with several floors of tightly placed rooms.
Whether you choose to stay on the water or the beach will affect your costs, but chances are, it's going to be delightful either way. Even on the beach, you have phenomenal views. Of course, if you step away from the beach and stay directly on the ocean, it's even more breathtaking.
But in the end, it's completely up to your preferences and your budget. The beach is beautiful, the water is beautiful, and as long as your inclusive resorts details matches your needs, that is all that matters.
Travel

For some of us, traveling to the resort might also make a difference. For others, this won't matter as much. You see, there are some really awesome resorts not far from the main airport. There are also some amazing options that might require you to travel another 45 minutes to reach them.
If you've already been traveling for two days, what's a few more minutes right? Or perhaps, that might be the trigger that makes you choose something as close as possible. Check out the travel details to know whether you will need to make additional accommodations to reach your resort once you get to Male.
Most of these resorts will provide that transportation, but don't forget to pay attention to those details.
Cover ALL the Details with an All Inclusive Trip to Paradise
Sometimes it's nice just to pay one fee and have all of the details covered before you go. That's what booking at one of these awesome Maldives all-inclusive resorts does for you. You don't have to worry about extra expenses when you get there, because it's already taken care of.
You've got everything from breakfast to the bar and beach fun and activities wrapped into your selected bundle. It's the ultimate way to kick back and just enjoy the trip to paradise.
What kind of offerings will you be looking for in your all-inclusive selections?
Maldives All-Inclusive Resorts on Map
FAQ
Are All-Inclusive Resorts in Maldives Worth It?
The nice thing about these packages is that you often save a little bit of money by bundling them together like this. There aren't any surprises about the cost. Most of the time, you can tailor your selection to what works for you. Having everything included is definitely worth it.
What is Included in an All-Inclusive Package?
This depends on the resort. They all offer different options, and many of them have several different choices so you can pick what works for you.
How Many Days Should You Stay in Maldives?
This trip is often the trip of a lifetime for most people. We recommend staying 5-7 days if you can.
Are Excursions Part of an All-Inclusive Package?
Many resorts will have options that include your activities, from snorkeling to spa treatments and other things too. This will depend on what that resort offers so always check there for specific details.
Will I Have to Pay Extra at the Bar at My Maldives Resort?
You may have to in some locations. Some resorts will give you unlimited bar and food privileges, but this will simply depend on what the provisions of your purchase are.