A vacation to Maldives is just what a person needs. Did you know that a vacation is like a rest for your soul? Not only can you get away by yourself, or with friends and family, but you can take the time to simply have fun and enjoy life.
Put away those work deadlines and that hustle-bustle schedule to enjoy your Maldives vacation getaway. You won't regret this experience of a lifetime.
These islands have so much to see and there is sunshine all year round.
Check out this guide to learn more about planning your Maldives vacation and important tips for success.
Maldives Vacation Packages 2023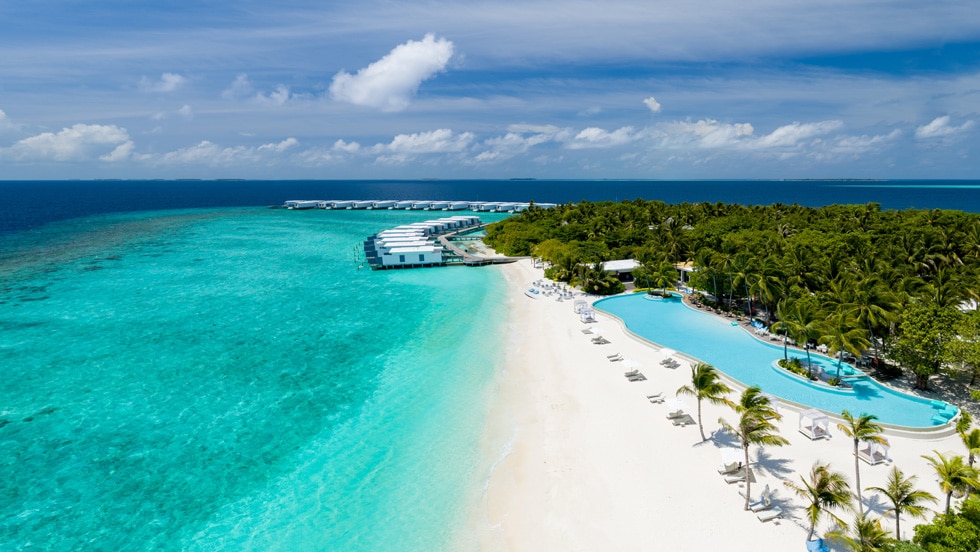 ---
Amilla Vacation Packages
Amilla Escape
Celebration Benefits
Direct Booking Benefits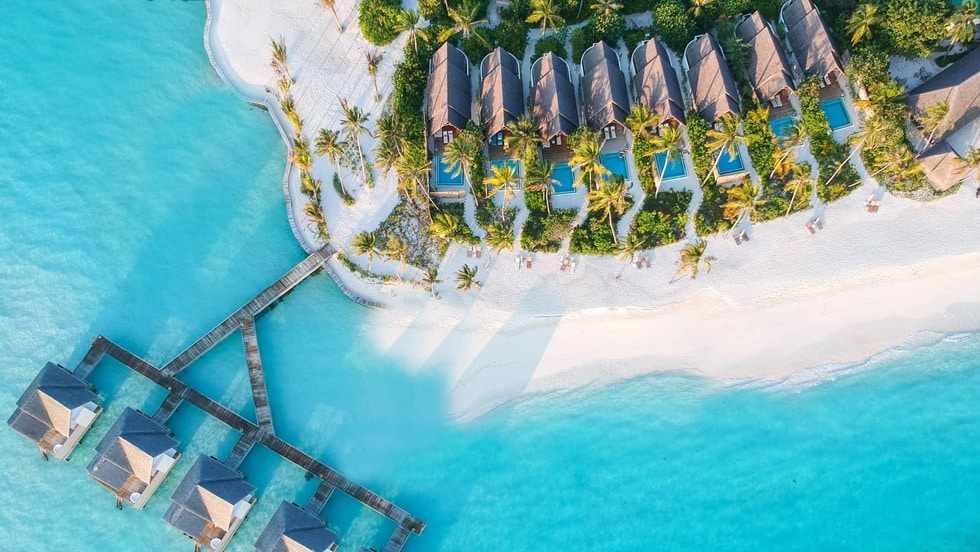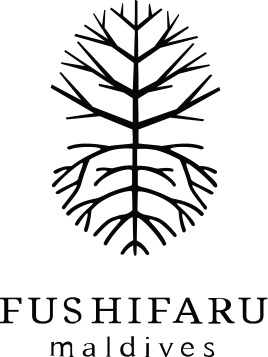 ---
Fushifaru Vacation Packages
Summer Offer
Early Bird Offer
Private Offer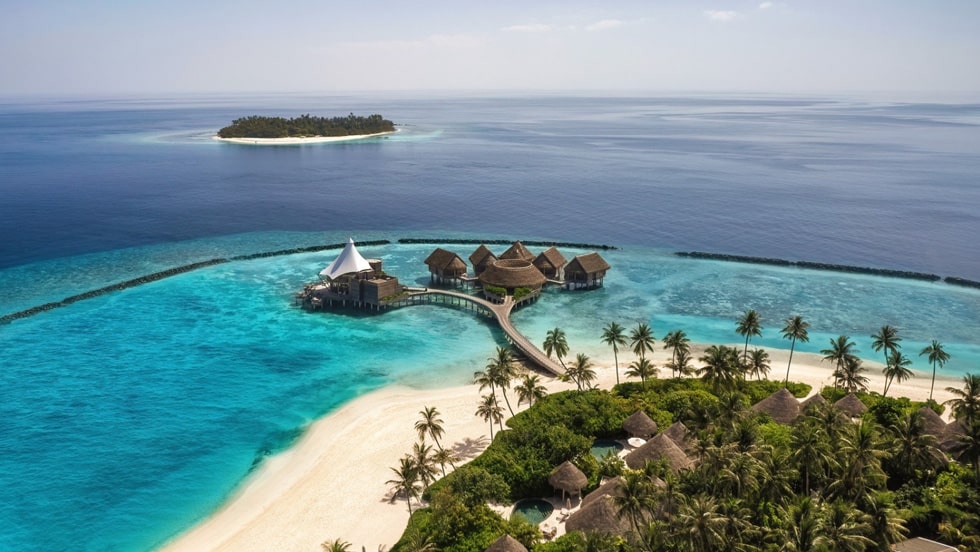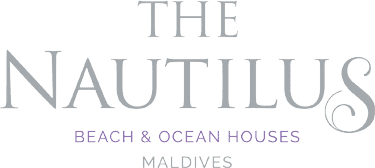 ---
The Nautilus Vacation Packages
The Nautilus Exclusives
Nautilus Half Board Dine Around
The Nautilus Getaway
Moments of Togetherness
A Dream Haven for The Entire Family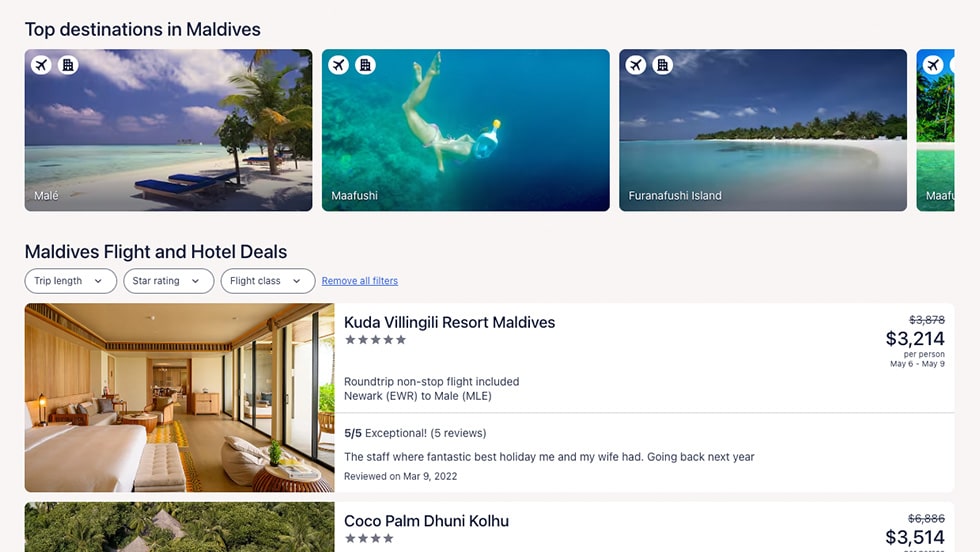 ---
Expedia Vacation Packages
Unlock Savings with Packages
Resort Deals
Book Now Pay Later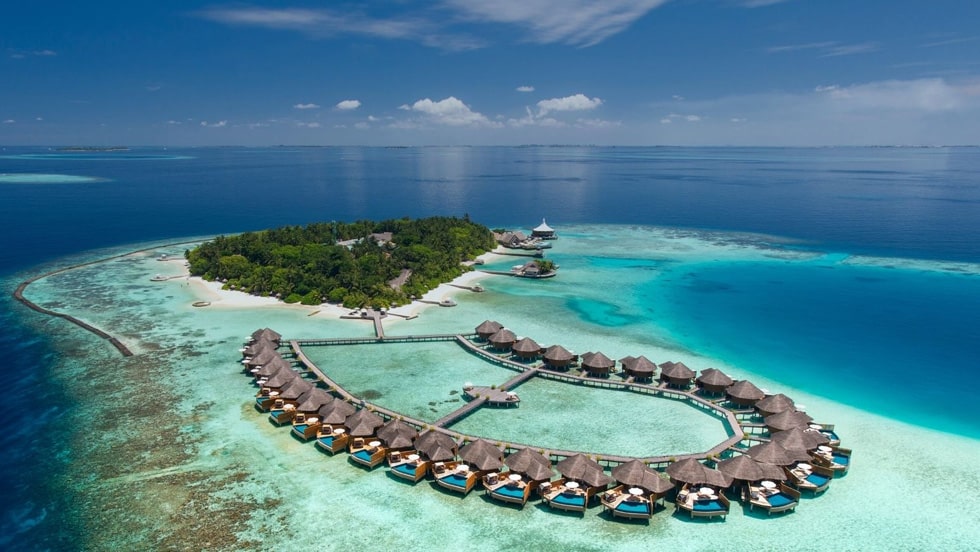 ---
Baros Vacation Packages
Baros Escape
Blissful Baros
Romantic Moments
Advance Purchase Offer
Stay Longer + Free Transfers
The Nooma Experience
Baros Eco Explorer
Book Direct Benefits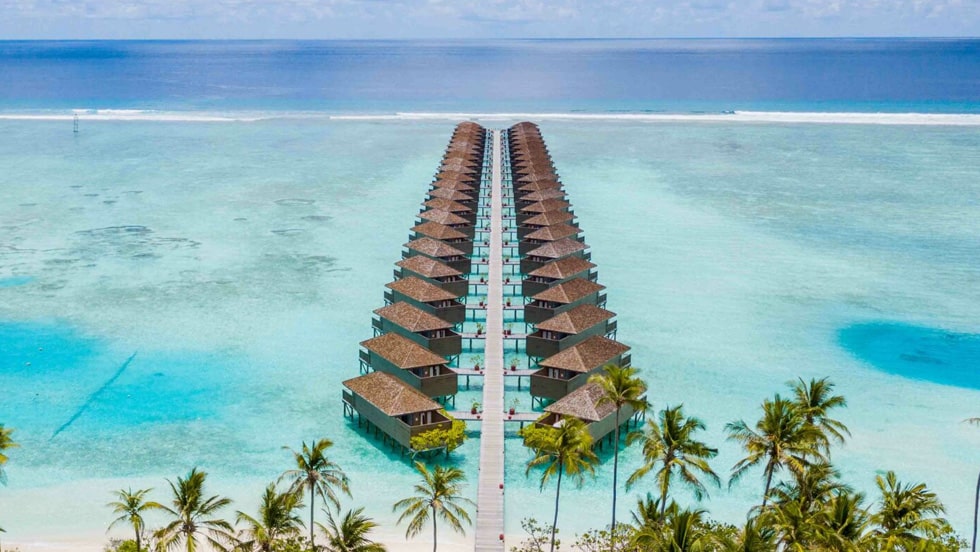 ---
Meeru Vacation Packages
Early Bird Offers
Family Offer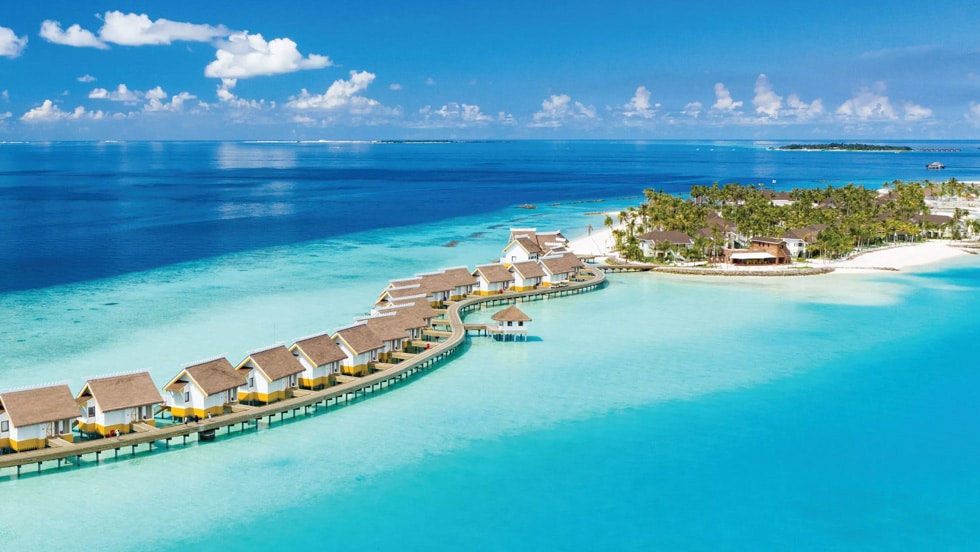 ---
SAii Vacation Packages
Stay Long & Save
Advance Purchase Offer
Hilton Honor Benefits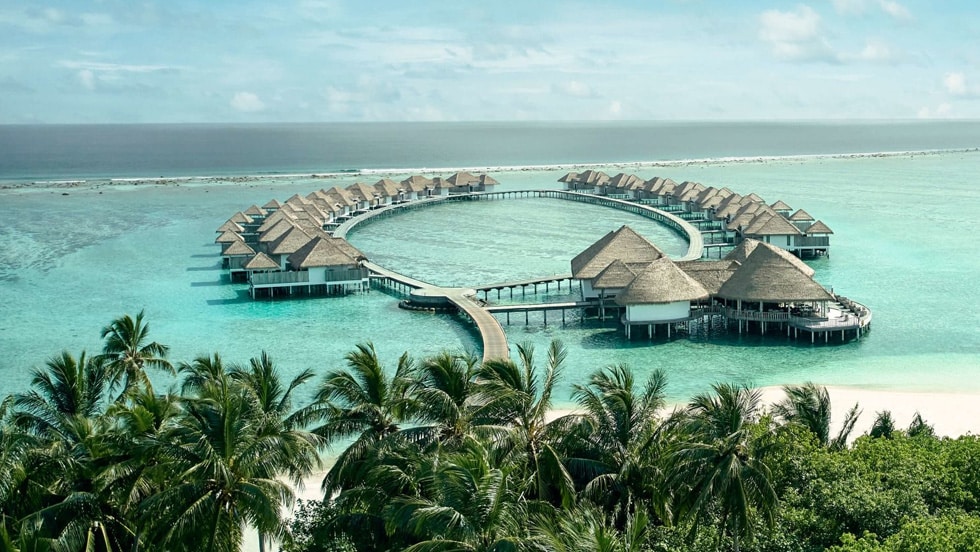 ---
Como Vacation Packages
Book Direct Benefits
Spring Break
Family Time
Family Getaway
Couple's Getaway
Unwind At Como Maalifushi
World Class Diving
Book With Como
Two Private Islands Experience
Keep in mind that the Maldives has close to 1200 islands total. Not all of them are inhabited or tourist-friendly, but you have options.
Here are a few of the top islands to consider in Maldives:
Furanafushi Island
Baros Island
Maafushi Island
Lankanfushi Island
Hulhumale Beach and Island
Mirihi Island
Dhidhoofinolhu Island
These are a few top choices, and many of these islands have the most well-known resorts and hotels.
However, if you have your eye on an island or even a resort not listed here, it doesn't mean those are bad choices.
You might be considering based on your Maldives vacation packages, and you will find anywhere you choose to stay is going to be awesome.
What kind of resort are you looking for?
Let's look at some of the top resorts in Maldives here.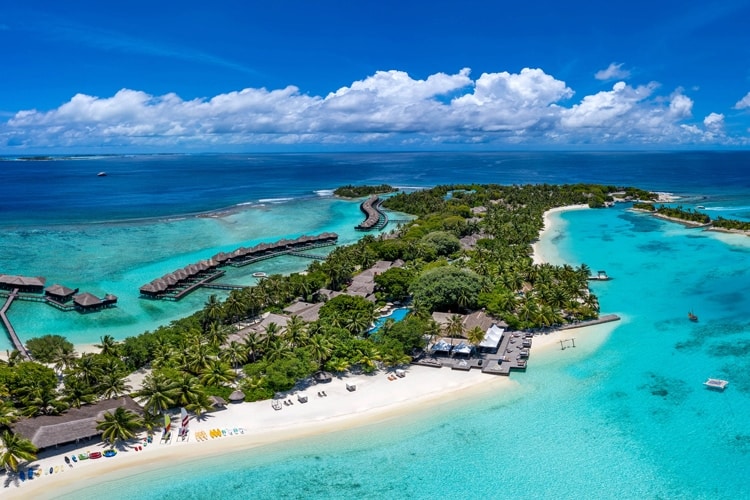 - Five Star Resort
1. Sheraton Maldives Full Moon Resort
Furanafushi Island, North Malé Atoll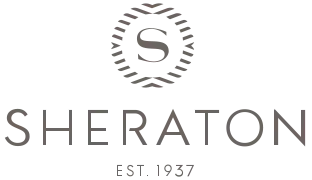 Perhaps one of the top choices is the Sheraton Maldives Full Moon Resort. They have a wide array of room choices, including overwater bungalows with stellar views or simple villas with ocean views.
They have the Full Moon resort spa known for its luxurious full-service spa solutions.
You have access to the private beach on which only island resort stayers get to be. Of course, they have a marina, a full-scale beach and ocean activities, and more.
Your rooms will be luxurious and relaxing, as will the island.
From the overwater bungalow rooms, you can glimpse the coral reefs as well as the sea life at your feet.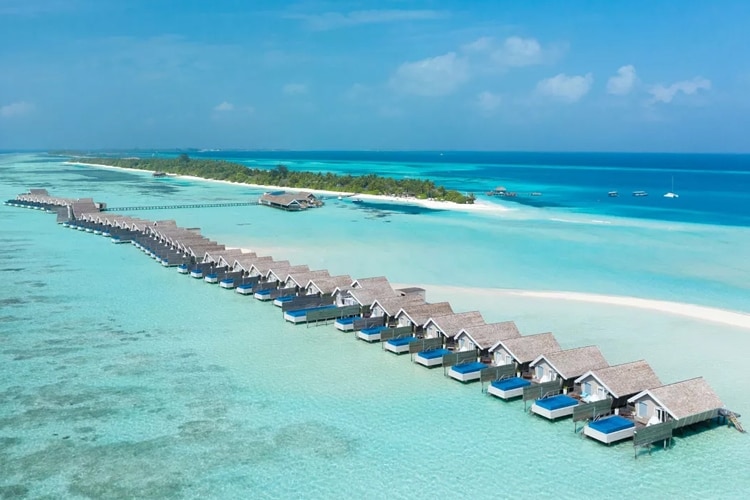 - Five Star Resort
2. LUX South Ari Atoll
South Atoll, Dhidhoofinolhu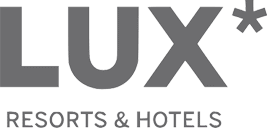 The LUX South Ari Atoll resort is one you won't want to overlook. You might also be interested in North Ari Atoll, which is just part of the North Malé Atoll area.
Both of these are relatively close to the international airport and have so much to enjoy right at the resort.
The luxury island resort has beach pavilions, villas, and more. Enjoy this relaxing area's seaside life. They have a world-class spa that features full services, a spa tub, and more
They have beach bars and up to 7 restaurants just at the resort.
When it comes to the all inclusive resorts Maldives has to offer, this is a luxury selection for the books.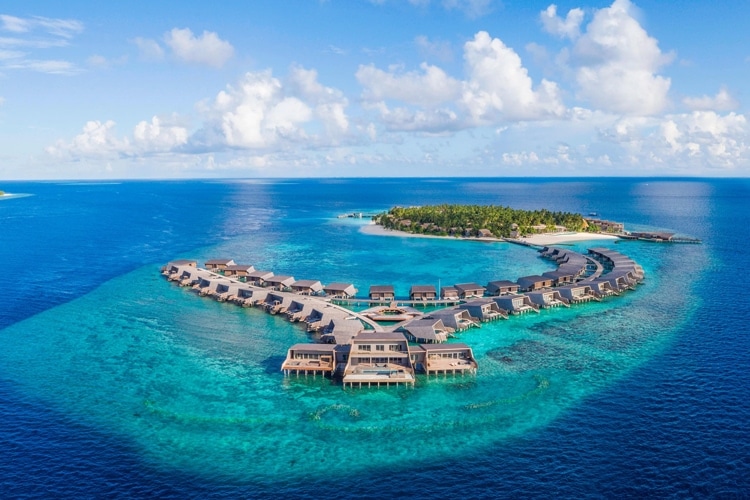 - Five Star Resort
3. St. Regis Maldives Vommuli Resort
Vommuli Island, Dhaalu Atoll

The following luxury location for your vacations in Maldives is the Vommuli Resort.
Some say this is one of the most luxurious resorts to choose from.
Of course, several resorts here on the Indian Ocean can likely fit that qualification. There's no way we can cover them all.
The beaches and pools are the clearest blues. This resort does have villas and locations on the water but also has other reviews with terraces that lead out to phenomenal views.
It's peaceful and enjoyable. You will have plenty on-site, with a generous spa area, 6 restaurants, and multiple bars.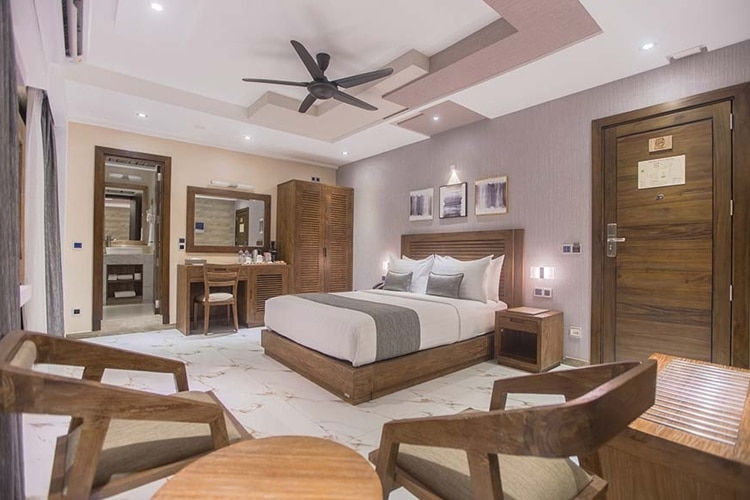 - Four Star Hotel
4. Samann Grand Luxury Maldives Hotel
Roashanee Magu, Malé

The Samann Grand is a luxury hotel located on the main island.
The private beach pool Samann has will be one of their most attractive features as it's only for hotel guests, which means there might be fewer crowds to fight for space.
The rooms are cozy and comfortable, with everything you need for an enjoyable stay. All rooms have individual balconies, so you can enjoy an ocean view anytime.
This is great if you're looking for something less expensive but still want access to views and all local activities as well.
They even shuttle to the airport nearby.
Things to do on your Maldives Vacation

While you're on your vacation to Maldives, there are several different types of activities that you can do and enjoy. Whether you take advantage of the Full Moon Resort Spa (or any resort spa) or decide to head out and find beachside activities, it's totally up to you.
Expedia lists Paradise Island Beach as one of the top beaches to visit while you're there, but you will find that all the beaches are beautiful, with white sands and clear blue oceans around them.
Here are a few activity recommendations to consider in Maldives:
Scuba diving
Sunbathing
Spa adventures
Sea life (manta rays, sharks, eels, sea turtles, fish, and more)
Dolphin watching
Undersea restaurant
Enjoyable cuisine
Festivals (Maldives Music Festival for example) & resort activities
You will never find a shortage of amazing things to enjoy.
Check out our list of things to do in Maldives.
Why Vacation in Maldives in the Indian Ocean?
Whether you're looking for a romantic getaway or you simply enjoy a private lifestyle, Maldives vacations can give you both of these things and more.
Island life is designed for your relaxation and enjoyment. You won't be able to stop staring at the beautiful Maldives beaches, right off the Indian Ocean.
From sand and sun to enjoyable warm evenings and tasty cuisine, how could you possibly go wrong?
But we digress! Why choose Maldives vacation packages over other locations?
Did you know there are some psychological benefits to taking an island vacation? It's soothing and relaxing, but the cultural experience will be one to remember. In this area, the sand and the natural salt and minerals of the ocean around you can also have their health benefits.
Here are a few things why you should book a vacation to Maldives:
Private island destination
Use an easy Maldives vacation package to book everything at once
The Indian Ocean is warm and blue
The white sand beaches are beautiful and unique
You could get a glimpse of sea turtles, dolphins, manta rays, whale sharks, and tropical fish
Experience fantastic scuba diving locations
Great for family vacations or a romantic vacation
Shady palm trees everywhere
It's the perfect destination for all inclusive resorts, private island beach enjoyment, and the best scenery as far as the eye can see.
Tips to Plan the Perfect Vacation to Maldives

If you aren't convinced to start looking at your vacation to Maldives options now, you might never be! But don't stop here.
There's more to know to help you book an enjoyable vacation.
You have a selection of private island resort options to choose from. We will talk about some of those top Maldives resorts and hotels shortly.
But first, look at some of these simple tips that might help you enjoy your private beach vacation, even more, when you get there.
Travel Planning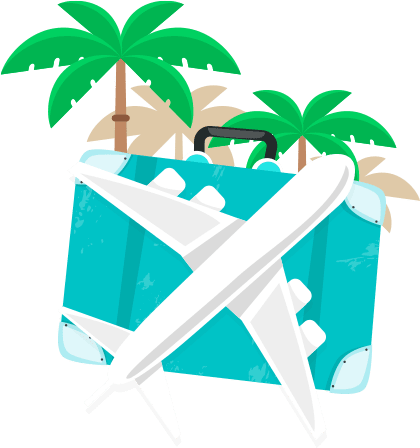 One of the details that you need to know is how you can travel. If you book a Maldives vacation package, these companies typically also help you plan your travel.
Maldives flights can undoubtedly get pricey depending on where you are coming from, and you won't fly directly to the island.
You will start with a flight (possibly with multiple airport transfers) to the Velana International Airport. From there, you will make your way to wherever your journey begins.
There are smaller flights, public ferries, and speedboat shuttles from this airport to help get you where you need to be. You can read more about this here.
The Maldives flight details are sometimes the most challenging booking aspects simply because it's not like you can jump on an everyday airport shuttle and drive there when you please. Thankfully, once you get your transportation figured out, it will be a relaxing vacation without a care in the world.
You won't need to worry about a rental car unless you need something for personal travel before leaving the airports and heading to the islands.
Because of the exclusivity and the necessary travel to vacation in Maldives, some planning is required.
Timing and Weather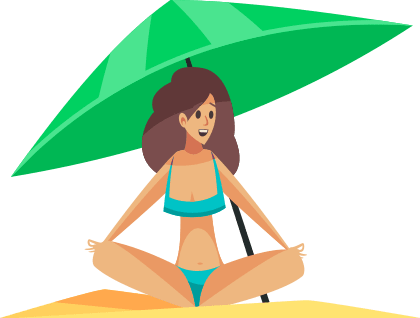 You don't have to be highly conservative about the timing of your trips to Maldives. The islands are sunny all year long and don't experience a harsh winter or extra harsh summer season like most climates. They are simply almost always warm and sunny.
Maldives tourism is active all throughout the year, but there may be timing to be aware of. That being said, their dry season is the busiest time and when you're likely to see the crowds and the best weather.
The dry season runs from November through about April.
During that dry season, every day is dry and warm. You can expect daily temperatures in the 80s with sunshine.
You can possibly save yourself some money for your vacation packages to Maldives if you're willing to go in the "off-season." This is deemed as the end of April through October.
The most likely time to face monsoons is typically the window from mid-May to early October. This is a risk that you take when you book in the off-season.
See our article about when to visit Maldives.
That being said, people travel those time frames with no issues all the time. If it does rain, simply spend some time in the spa! Here is an example of spa services Six Senses Laamu offers.
Places to Sleep and Eat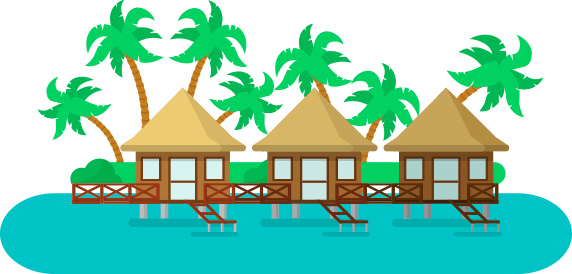 The next part of your adventure will be choosing where you're going to stay and the types of Maldivian food to enjoy when you're on the islands. Remember that you can make this a romantic escape or a full family restful vacation.
Choose from options such as private villas, luxury hotels, beach houses in Maldives, classy Maldives overwater bungalows or other simple choices in Maldives vacation packages.
You will see some of these in a bit more detail below as you plan your vacation to Maldives.
You don't have to plan meals before you go, but it certainly doesn't hurt to get to know the cuisine and restaurants. Many Maldives hotels and resorts have on-site beach bar locations and eating dives.
In your trip search, you will find anything from local gourmet restaurants to an adventurous undersea restaurant and everything in between.
You can use the Southern Atolls and Northern Atolls transport companies to take you from island to island to change it up as well.
Budget Planning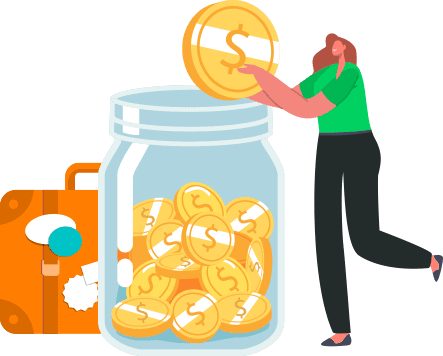 This might seem like it's going to be an extremely expensive vacation. When you hear words like islands, full-service spa, or all inclusive in Maldives, your head starts spinning with dollar signs.
It certainly could add up, but you will also find cheap travel package options for tighter budgets. The all inclusive nature of these trips covers everything you need most of the time, so you can thoroughly plan the budget based on your vacation package details.
If the budget is a concern, take the time to plan ahead and save. You can make it happen, and the experience will be worth every penny. Even the cheaper options are many times luxurious and enjoyable.
Vacation to Maldives is At Least Once in a Lifetime Experience
Whether you plan to go all out with every luxury experience or just want a simple retreat to these private islands, there are many options with a vacation to Maldives.
The location's beauty, culture, and scenery are things you simply can't find anywhere else in the world.
There are plenty of Maldives offers with package deals, but you can book your own trip details if you feel confident in doing so.
When will you be planning your adventure to the unforgettable Maldives?
FAQ
Is it Expensive to Spend Vacation in Maldives?
It certainly can be, but you might be surprised to find there are also budget-friendly options. There are several ways to save money and find package deals to help cut costs.
How Much is a 7 Day Trip to Maldives?
The most expensive part of the trip will be the accommodations that you book. These will likely range from about $2,500 to $5,000 for seven days, depending on where you choose to stay. One person can plan a full trip for around $5,000 with luxury accommodations in place. The second person will be cheaper with shared accommodations.
What is the Best Time to Go to the Maldives?
The tourist season ranges from early November through the end of April, and this is the best time weather-wise. However, if you want to save a little bit of money, you can also head over in the off-season and have a great time. Remember that you could run into a little rain during the off-season.
Can You Fly Directly to Maldives?
If you're coming from the United States, there are no direct flights. However, some countries do have direct flights. You should plan for 1-2 flight changes during travel from US.
Is Maldives Safe?
Some areas are safer than others. However, anywhere you go with the popular resorts and activities is typically very safe for tourists.