As you prepare and plan for your trip to Maldives, understanding how and when to book Maldives flights will be quite helpful. Depending on where you are coming from, there may be some tips to find the best travel dates or even what airlines fly to the area.
Whether you're looking for the best way to travel, where to travel to, how to find cheap flights or insight for when to book, we've got you covered.
In some cases, it's just really all about strategy rather than grabbing the first flight that you find.
With popular destinations such as this, there are always prime booking times that you can consider but there are also locations and a menagerie of specific details. But not to worry! We've got you covered with everything you need to know.
Read more about Maldives flights below!
Flights to the Airport at Maldives
Planning your Maldive flights will require some strategy and some planning ahead. We recommend assuming that you will be spending an entire day traveling.
This is particularly true if you are flying from the United States.
This is because there are no airlines in the United States that will fly directly to the Maldives. You will need to plan on some changeovers. The most common changeover for this happens in Europe.
Here, you can hop on a connection with a European airline that allows American customers and will fly you to the main island of Malé.
Depending on how you book your flight, you might be able to get away with only having that one changeover in Europe but it's also quite possible that you will have a connection somewhere in the United States before heading out on the international flight.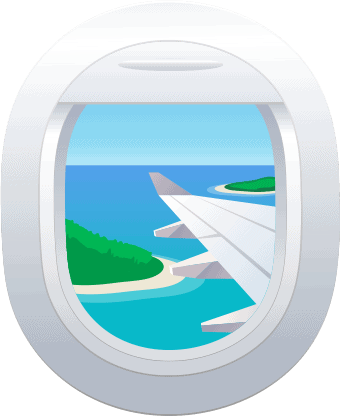 The estimated flight time from the United States to Maldives is about 18-19 hours. You might be able to make it in less time but it's not likely.
Many people find they spend even longer, with a full 24-26 hours of travel time before they arrive in the Maldives. Again, this will heavily depend on the flight schedules for the dates that you are booking.
We recommend being prepared for the higher number just to be safe.
There are some other countries that offer direct flights and much shorter flight times to Maldives. For example, Sri Lanka is very close to Maldives.
Using nearby airports in Sri Lanka, a person can be landing in the Maldives in about two hours from takeoff.
Here are a few other countries and some estimated flight hours to Maldives:
United States 18-26 hours
United Kingdom 10-12 hours
China 7-9 hours
Switzerland – 9-10 hours
Malaysia 4-6 hours
Chile 18-20 hours
Thailand 5-6 hours
Singapore 4-5 hours
Dubai 4 hours
Russia up to 32 hours
As you can see, the times it takes for Maldives flights can vary significantly. Plan a similar timeline for your return flight as well.
The average flight time depends on the country and direct flight is quite limited.
Airlines Flying to Maldives to Consider

Knowing that no United States airline provides Maldives flights, you will need to plan on changing airlines completely somewhere along the way. Most of the time when you fly somewhere, you use the same airline from point A to point B but that won't be the case here.
For that reason, you're probably going to use some company like Expedia Group Company or another travel company to plan your flight to Maldives or a round-trip flight scheduling plan.
You can book directly through the various airlines if that is your preference but you will need to be very careful about flight times and making sure you are selecting the appropriate locations with these airlines to avoid any confusion or messed up booking!
That being said, as you make your way across the Indian Ocean to the Maldives land, most United States visitors fly through European airlines, often stopping over in London, for their final destination.
These airlines also come to United States airports through international routes, so you will likely create a flight plan that works you to one of these lines and then connects out.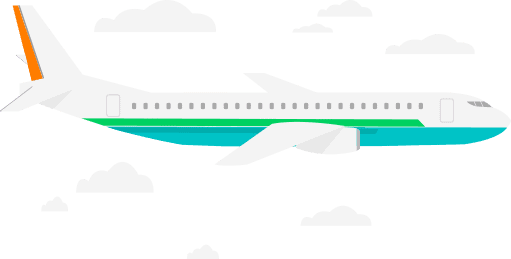 It's going to be a long flight and a long day of flights overall. If you are an American Airlines traveler or perhaps prefer companies like Delta or Southwest, just know you can't take these flights all the way to Maldives. You can use them to start your journey though.
While no United States airline provides flights to the Maldives, most of Europe's airline connections take American customers. Among these airline companies are Qatar Airways, Etihad Airways Condor, China Eastern Airlines, Singapore Airlines, and Turkish Airlines.
Some people choose to connect with Austrian Airlines or perhaps find a departure in Asia. It will simply depend on your search and what type of deals you find along the way for departure.
Here are some of the airlines flying to Maldives you might be able to find according to sites that list the cheapest flight deals and picks to browse through:
Qatar Airways
Oman Air
Vistara
Emirates
IndiGo
GoAir
Air India
SWISS
Austrian Airlines
Gulf Air
Turkish Airlines
Air Astana
Lufthansa
Keep in mind that some of these airlines are limited as to where they are available and who can fly on them as well. However, many of these airlines will fly into Malé.
That's the MLE Velana International airport you will be searching for.
Flights to Maldives from US
We did a few searches for flights on Expedia from different cities to Maldives from Jan 8th to Jan 22nd, 2023.
Example flights from US to Maldives:
The cheapest flights from New York to Maldives – $712 with 1 stop in Paris, Total time 23h 40m
The fastest flights from New York to Maldives – $1,478 with 1 stop in Doha, Total time 18h 0m
The cheapest flights from LAX to Maldives – $875 with 1 stop in Paris, Total time 23h 45m
The fastest flights from LAX to Maldives – $1,464 with 1 stop in Doha, Total time 22h 5m
The cheapest flights from Houston to Maldives – $883 with 1 stop in Doha, Total time 27h 50m
The fastest flights from Houston to Maldives – $1,646 with 1 stop in Istanbul, Total time 23h 45m
The cheapest flights from Atlanta to Maldives – $979 with 1 stop in Paris, Total time 24h 55m
The fastest flights from Atlanta to Maldives – $1,738 with 1 stop in Istanbul, Total time 23h 50m
The cheapest flights from Seattle to Maldives – $1,104 with 1 stop in Istanbul, Total time 23h 55m
The fastest flights from Seattle to Maldives – $1,104 with 1 stop in Istanbul, Total time 23h 55m
As you can see, you probably need to be prepared for 20h+ hours of traveling to get to the Maldives.
Another common layover city that we noticed during the search is London.
Maldives Cheap Flights to Other Locations

When you plan your travel dates, even with the cheapest flights, you can typically book a round trip. If you want more cheap flights to choose from, it can be helpful to have flexible dates.
The same popular airlines can take you back out of Male at the MLE Velana Intl airport, following a similar path as you did to fly to Maldives.
You might even decide to plan your dates for your stay in Maldives based on the best deals that you find with flights. When you're ready to head home or fly away from the Maldives, the MLE Velana Intl airport will have several airlines to choose from to make your journey home.
Just as when you arrived, your flight hours heading back home will be similar to when you came to the Maldives. If you're heading back to the United States, plan to have at least two connecting flights on the way, as there are no direct flights. You will again need to use an international airline and then you can hook up with your favorite American airline at some point.
Search on flight reservation sites using the departing airline like MLE Velana Intl and the end airport you need to arrive at, such as Kennedy Intl or another airport.
If you're flying to other countries, you can use the airline that takes you where you need to go, just as with your arrival to Maldives.
Just know that the majority of flights stem directly from MLE Velana Intl, although there are some small flight taxis that go from island to island. These will not be long flights that take you home, though.
You can book roundtrip options through the carrier from the beginning to know availability and budget. This helps provide a set plan to depart with, barring any unforeseen circumstances that might leave you waiting for the next flight.
Setting Maldives Flights Expectations

When you travel to Maldives, you will find that flights go to a specific island every time. This is the capital island of Malé.
This is the only island with a full airport and it's the ultimate hub for flights in and out of these popular destinations on the various islands.
Your boarding pass is going to be good for your flights to Malé, but what do you do from there to get to your island? Unless you are staying on Malé, you will be doing some more traveling to get to your resort and island of choice.
There are some of the best hotels and resorts right there but most passengers actually continue on to other islands when they arrive. This needs to be another part of your planning process.
You're not going to have a rental car to move you between islands. It simply doesn't work that way.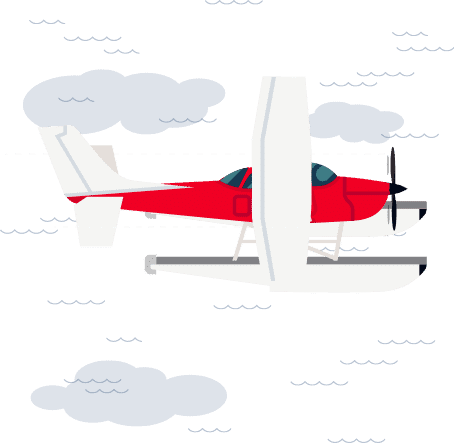 However, there are speedboats, ferries, smaller planes, and some other options to get you to your resort. On Malé, you can simply grab your luggage and hop on a shuttle to your resort. Otherwise, be sure to check out your travel options to get to your resort after arriving at the airport at Maldives.
First you fly to Maldives (MLE Velana Intl) and then you trek from there to your island of choice and resort.
Thankfully, you will find that there are helpful staff and people all over to help you get to your destinations while you enjoy your stay.
You might also check with your resorts and booking platforms, as many of these companies, Maldives hotels, and resorts actually provide various transportation options to help you get where you need to be.
If you wish to be able to visit different islands than what you are staying on, you can check into getting an Atoll travel permit to do so.
How to Get the Cheapest Flights to Maldives

How much is it going to cost you for Maldives flights? There are several factors that affect the cost. But you might be surprised at some of the low-cost options of Maldives cheap flights that you can find.
Even flying from the United States, you can sometimes find flights to Maldives for less than $500 for roundtrip flying. These cheapest flights will depend on when you fly and will certainly be economy class without extra options applied.
The number of cheap flights to Maldives for round trip flying is remarkable. Of course, there are also plenty of far more expensive flights that might cost more like $2,000 roundtrip instead.
The lowest price is going to be for the cheapest time as well as economy class booking. Member prices are sometimes advantageous as well.
Choosing to fly business class or first class might be far more comfortable for long flights but they will be substantially more expensive.
The plus side to things like first class or even business class is that you get special meals, more space, and some added perks to enjoy. However, even in economy class, you will get a meal option for these long flights.
You pay extra for tickets with added amenities during your flying adventures. You will also pay more for things like checking luggage, choosing seating for passengers, getting tickets printed, or adding insurance to your tickets.
Choose the flights to Maldives tickets that meet a price range in your budget. Look for flight deals that save you some money or drop the price. You might even search around for varying nearby airports to find out if the departure change reduces the budget for the price of a ticket.
Check out these small tips to find cheap flights to Maldives or the best flight for your needs:
The cheapest ticket isn't always the best flight or the cheapest when extras are added
Book round trip from the beginning so you don't have to worry about finding flights to match your schedule
Try to plan ahead and book your round trip flights at least several weeks or even months before the trip if you can.
Sometimes the cheapest flights to Maldives might be from different nearby airports than your normal airport.
Direct flights are in limited supply for a Maldives flight and you will pay far more for options like this.
Choose travel dates that align with low-cost flying dates if possible.
The highest travel dates for flights to Maldives are in June and July.
You can get flights to Maldives for really cheap in February, it's the cheapest month!
Economy class is always the cheapest. Then business class, followed by first class.
The best way to get a flight to Maldives for really cheap is to simply go the cheapest month of the year. According to some studies, a flight to Maldives on a Tuesday is also a cheaper travel option than flying to or from on the weekend.
Packing for Flights to Maldives

Part of planning your Maldives flights is planning for your luggage as well. Remember that you will potentially have to budget for checking luggage. You can also choose to pack a carry-on if your airline allows for it.
Some people are incredibly efficient at packing light with a carry-on and some people check their luggage every single time. You will need to choose the option that works for you. When you use a carry-on for your flights to Maldives, you don't have to worry about misplaced or delayed luggage.
However, you do likely have substantially less packing space.
Have you ever wondered what you should pack? It's a great question considering you're heading out for the adventure of a lifetime.
You need to be prepared for any situation and you need to know how to fit it all into the suitcase you choose to bring.
A vital thing to keep in mind is understanding what every airline allows or does not allow for your luggage. While your initial American Airlines flight might let you have a set amount of luggage, the flight you hop on in London might have different allowances.
Be sure to pack something that will work for the requirements on all flights. Keep in mind that you might also be traveling on a Muslim carrier and you are traveling into Muslim land. Some women choose to dress respectfully to the Muslim culture for their flights, which includes not too revealing clothes.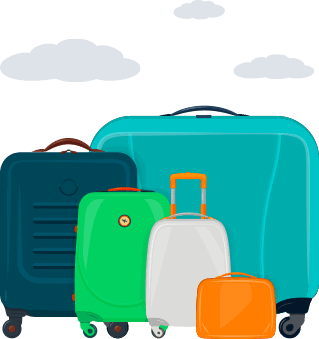 Some airlines may have travel restrictions that require traditional dress but these islands also understand that you are a tourist. You can primarily wear the attire of your choice or you can follow these recommendations when traveling.
We do recommend that you be moderately conservative for travel out of respect to the culture.
In your luggage, pack for an island vacation. it's going to be warm and sunny, so pack accordingly! If you plan to visit the Maldives Islamic Centre, be sure to pack clothes that will be acceptable for this.
Don't forget to pack some comfortable shoes for any sightseeing you might do. Pack swimming gear for the water and beaches.
And don't forget to bring some sunscreen to avoid harmful or painful sunburns as well.
From here, simply pack for your needs and comfort. Things like toiletries are typically provided by the resort or available on the island if needed.
Things to See and Do in Maldives

Now that you have your flight details and all the important information, let's talk about some activities you will want to enjoy while you are in the Maldives!
The flights lead you to your adventure on the islands, right?
Marine Life
There are so many wonderful animals in the area. Marine life includes animals like sea turtles, whale sharks, tropical fish, dolphins, and more. Of course, these are coral islands, so you will also see plentiful coral reefs in the area.
The water is full of life and you can experience it all up close. If you have an overwater bungalow, you will likely have a personal view of marine life without really having to try.
Scuba Diving
If you want to get in the water and take a closer look at the reefs and the animals, there will be plenty of opportunities to do so. Most resorts have scuba diving options that you can book. And if your resort doesn't have anything, simply check at the nearby beaches.
No matter where you stay, you will certainly be able to find scuba diving adventures and you certainly won't regret it!
Learn more about diving in Maldives.
National Museum
There is a lot of nature to see but you can also simply enjoy some of the historic locale too. This includes the national museum as well as many other places across the islands. The Maldives is rich with culture and history, so feel free to explore where it is allowed.
Local Nature & Attractions
The options for things to do in Maldives will vary depending on what island you stay on and the resort you are with. However, there will be no shortage of places to explore and nature or attractions nearby.
Check what your island offers and what your resort recommends for enjoyment.
Plan Cheapest Flight to Maldives
There are several tips to know for booking Maldives flights. Find out what your nearby airports offer and try to be slightly flexible with your times and booking details.
This will help you get the best prices for your flights to Maldives. You can often find find roundtrip flight to Maldives in your search.
Just remember to look for the best deals, understand what extra charges passengers might have to take on, and even the airport differences.
And also leave enough room between the connecting flights in case of delays.
Your flights to Maldives will have you well on your way to the perfect getaway. Let us help you to book a vacation to Maldives!
If you are traveling on a budget, also check out our list of affordable resorts in Maldives.
Here you can find a list of Maldives airports.
FAQ
What is the Cheapest Month to Fly to Maldives?
February has historically proven to be the cheapest month to fly to or from Maldives.
Can You Fly Directly to the Maldives?
You may be able to fly directly from areas in India, Sri Lanka, and some other nearby countries. However, in many cases, you will likely have several connecting flights on the way.
How Long is a Flight from the US to Maldives?
You should plan for a full day of travel. Most flight paths from the US to Maldives take a minimum of 18 hours to complete.
What is the Wettest Month in Maldives?
According to tracking and statistics, October is one of the wettest months in the area.
How Long Should You Stay in Maldives?
You can get a really great trip if you're willing to stay for about 5 days. However, this paradise will make you never want to leave so we recommend a 7-day stay minimum, also because of the long flight times.