Planning a trip to the Maldives means you need one of the best Maldives resorts to stay in. Whether you're looking for something that will feel like your own private island resort, beach villas, overwater villas, or even a hotel room, there are plenty of options to choose from.
Each resort has its own unique things to offer, so you need to determine just what you're looking for in a resort and then work from there.
We will talk about some of those things in this guide, as well as share some of the top options with you.
There are a lot of different resorts scattered across the islands. We've done some of the legwork for you in an attempt to help you narrow it down.
Take a look at these top Maldives resorts and some tips to help you make a final decision.
The Best Maldives Resorts
We made every effort to sort through the vast resort selection that you can find in the Maldives. From private pools to all-inclusive resorts to spa treatments, we considered everything to bring you these top 12 resorts to choose from!
1. Lily Beach Resort & Spa

The Lily Beach Resort & Spa has a lot to offer. It's an all-inclusive resort located on Huvahendhoo, in South Ari Atoll
They are most well known for having a ton of great food to choose from, and many people select this resort just for the cuisine.
When you're booking, you can choose their Platinum Plan, which serves you dining, snacks, drinks, excursions, sports, snorkeling equipment, and more! You really can't beat all the additions when you think about it.
They even have a free kids club so the kids can have their adventures, and you can have yours. Read more about this here.
This is easily one of the best choices for the Maldives, thanks to the all inclusive package. Their standard amenities include their resort spa Maldives is quite proud of, private plunge pools, and direct beach access from your beach villa or overwater villa.
2. Kudadoo Private Island Resort & Beach Villas

This resort is located on its own private island, bringing you a quiet space, private pool options, and plenty of options to enjoy with your all inclusive package. This all inclusive truly has everything included and is a top luxury hotel in the area.
Enjoy a variety of spa treatments, time in the infinity pools, private dining, water sports, scuba diving, and a variety of excursions that are truly part of your package at this island resort.
Located in its very own space in the Indian Ocean, you will feel as though this Maldives resort has the best of everything. It's no wonder it's considered one of the best all inclusive resorts when you consider everything included and the privacy on the tiny island as well.
3. Niyama Private Island Resort

This beautiful boutique resort is one of the Maldives family resorts that has options for both adults, children, and families. They separate the resort into two sides.
One side hosts families, and one side hosts adults with activities and amenities to suit each.
You will have direct lagoon access from the water villas, access to a private plunge pool, pristine beaches, and plenty of awesome activities. One way that the plunge pools stand out here is fiber optic lighting that adds some extra excitement.
This resort also has outdoor showers and a butler that visits all over the resort to tailor to your needs. You have private decks at your water villa and there are dive sites to enjoy your excursions.
Be sure to check out the yoga classes for your getaway zen.
4. Centara Grand Island Resort

The Centara Grand Island Resort is part of the South Ari Atoll area. They have more than 100 beach villas situated throughout the resort.
Some of them are overwater villas, while others are settled into beautiful pool villas and garden spaces.
This resort is family-friendly and your all inclusive package will have plenty to offer. The infinity pool is always nice, but you also have private lagoon access with crystal clear waters to simply enjoy the local area.
It's a great place to scuba, snorkel, or even head out jet skiing in Maldives for a great adventure.
They have several different restaurants as part of the resort.
You can certainly get a great workout in just walking around at the resort as well.
5. Komandoo Maldives Island Resort

Another great option of the Maldives resorts is this adult-only resort spa Maldives has to offer. It's a great choice if you're traveling with adults-only or simply want a romantic getaway.
Choose from a beach villa or water villas at this all inclusive resort.
The resort sports a sunset cruise and sunset dolphin cruise that you won't want to miss.
They have elegant outdoor showers, infinity pools, and plenty of excursions to choose from. The best dinner comes at their sister property, where you can watch the natural water life and enjoy some food.
Did we mention the beautiful white sand beaches that you will find here? It's just a short trip from the Velana International airport to this stunning locale.
It's a top choice for a Maldives honeymoon resort. 
See out other article if you are looking for romantic Maldives resorts or adults-only resorts.
6. Hurawalhi Island Resort

That sister resort we just mentioned falls into our next recommendation. This is nearby and they sport an underwater restaurant that you will want to be sure to make reservations at.
You can enjoy a private hammock, sandy beaches, outdoor shower, and floor to ceiling windows.
Take advantage of water sports equipment to enjoy your getaway. Much like their sister resort, this is another choice for adult-only resorts in the Maldives. The infinity pools are amazing and you can still enjoy a sunset cruise here as well.
There are several romantic options, such as photos, date activities, and more. Like many resorts, your all inclusive plan can include unlimited food, stylish villas, and even complimentary yoga classes.
It's in the same lagoon as the sister resort, making it another of Maldives best resort for honeymoon plans.
7. Gili Lankanfushi Maldives Beach Resort

This is another of the top resorts in Maldives for a variety of reasons. It is close to the international airport too, only about 20 minutes away.
They have tons of dining options with rooms over the water, stunning views of paradise, and so much more.
This Maldives resort boasts an eco-friendly design with items that are reusable or responsibly sourced. You can find this resort on our Maldives eco-friendly resorts list.
This Maldives all inclusive resort is known to be a bit expensive, but it will certainly give you a taste of paradise.
Of course, you can enjoy restaurants, water sports, fresh seafood, and more while you're here.
8. Malahini Kuda Bandos

Of Maldivian resorts to choose from, this is a great option to see things like the house reef, whale sharks, manta rays, and a turquoise lagoon. The best part is this is great for cheap resorts in Maldives and it won't break the bank to stay here.
It's a quick ride from the airport and the best Maldives resort for your budget.
Everything is included and they have excursions like dolphin cruises, water sports, and more. You can keep your package simple or add everything in. It's up to you and your budget.
They offer buffet style meals in some areas as well as in several restaurants. You can also visit the spa. The rooms are spacious and luxurious as well.
9. LUX South Ari Atoll

This is one of the best luxury resorts in Maldives with a twist. Rather than being directly on the water, you get to enjoy villas that are perched right above their own lagoon space. The Maldives resorts package for this allows you to cover meals and drinks with your stay.
The resort is known for having a variety of options. This means you can come and simply relax and enjoy, or you can go all out with adventure if you want to.
They have a full service spa, and it's one of the best resorts in Maldives for watersports, snorkeling, and more.
This Maldives surf resort will even let you enjoy surfing without interfering with the privacy of villas or bungalows.
10. Kandolhu Maldives Resorts

If you're looking for one of the most private Maldives resort on water and beach, you won't want to miss this option. Their setup includes only 30 villas, giving you an intimate stay no matter what your plans are.
The island has tons to offer and there are several things to enjoy over the entirety of the property. They even have a wine chiller, sunset cruises, spa, and five different restaurants.
Don't forget the spa soaks or the huge windows that give you a vision of blue as far as you can see.
11. Nautilus All Inclusive Resort in Maldives

Here's another great resort choice for family vacations and getaways. Not only is it small and private, but there are tons of kids club activities and plenty for adults to enjoy too.
The resort sports 26 villas, so it's the perfect small community to keep everyone safe on the island.
They have children's activities, family activities, and adult activities. They even have 24-hour babysitting with activities to keep the kiddos entertained when you need it.
Head to the spa, enjoy some themed explorations, and see the education and culture of this gorgeous resort.
12. Soneva Jani

If you want something a little different but still exquisite, Soneva Jani is the choice for you.
This luxury resort and spa brands their design with sustainability.
The overwater villa rooms to stay in are beautiful and provide you plenty of privacy.
Here's one place this resort stands apart – many of their villas sport water slides directly to the lagoon. How fun is that? See other Maldives resorts with slides.
You can enjoy activities, food/drinks, butler services, laundry, spa care, and their wellness center that includes Ayurvedic therapies.
The overwater bungalows present a sandy beach to one side and beautiful ocean views to the other.
Choosing the Maldives Resorts for You

There are so many resorts and while we narrowed down the Maldives resorts to 12 great options, there will still be decisions to be made.
Consider what you're looking for in a resort, how close you want to be to the airport, and even how much privacy you prefer.
Check out these simple tips for choosing a great resort to meet your needs.
What Are Your Needs?
The first thing to consider is what your needs are going to be. Do you want something supremely private? Perhaps you prefer a resort with no children. Or you could be the opposite and want something family-friendly for everyone to enjoy.
Of course, this will depend on you as the traveler. We all have different needs, and you can bet there will be a resort to accommodate yours in some way.
Among those needs are proximity to excursions, airports, dining, and more.
What are your must-have activities and amenities when you choose a resort?
Start by making a list of the things you really want to be available, and then you can prioritize that list to figure out what you're willing to budge on. Identify the factors you're not willing to lose and work from there.
Available Activities or Excursions at Maldives Resorts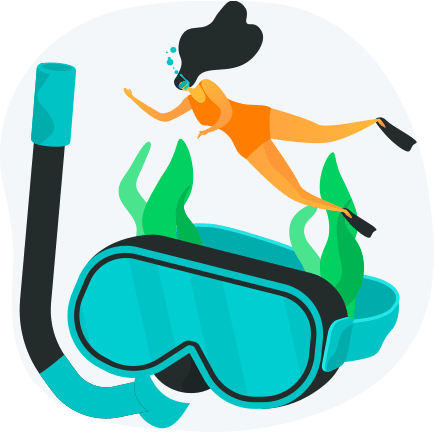 You will find that many of these resorts provide a lot of their own excursion opportunities. For some resorts, you can access different cruises, various water-related sports, or just swimming.
Of course, snorkeling in Maldives and scuba diving are always top choices to enjoy the underwater life.
However, those aren't the only activities out there or available. Some resorts will provide entertainment and a variety of activities to add to your stay. You might be able to hike, walk, swim, or take boat tours.
And then most resorts also have fun things to do on the grounds. You could find tennis courts, yoga classes, volleyball, and functions like these. Are there specific activities or excursions that you want to be included with your resort?
Be sure to watch for those as you make the final decision. Even amenities like private pools are not always available everywhere.
What About the Spa?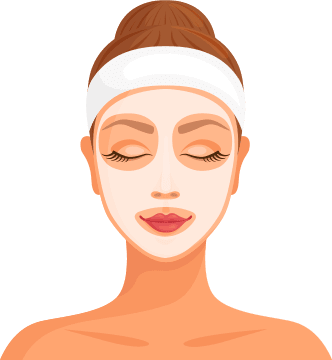 As part of your Maldives resorts endeavor, you might be looking for a world-class spa or the spa might not matter to you at all.
You will find that there is almost always a resort spa and it's a popular thing to enjoy. If you want to enjoy the spa, you might consider booking ahead to be sure you can get a spot.
The spas at different resorts will have different services available. This may depend on several factors. Some spas offer Ayurvedic and wellness treatments, while others might simply offer massages for you.
When you dig deeper into the specifics of a resort, you can find out more about just what the spa has available. If you have spa demands, be sure to look for those details before you book!
You might even check to see if they are included in your costs.
Here you can find the best Maldives spa resorts.
Room Types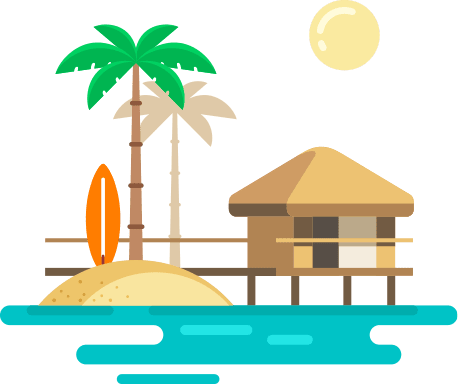 Most resorts in the Maldives have more than one type of room. However, some of them are also specialized.
All of them usually have privacy and views that will be breathtaking. Even most of the Maldives hotels have private terraces so you can enjoy the views around you.
Is there a specific type of room that you're looking for? Some people are unnerved at the thought of staying in water villas that rest directly over the water. Other people absolutely want that experience.
There are plenty of villas and rooms at Maldives resorts to accommodate your tastes. It seems like the most popular choice is to stay in an overwater bungalow but you're going to have a luxurious room even if that's not where you end up.
Take the time to check out the look and style of the rooms to make sure they will work for your needs. The best all inclusive resorts in Maldives will have wonderful rooms with even more amazing views.
With these tips, you can find the best all inclusive resort in Maldives for your vacation!
Traveling to Your Maldives Resort

The last thing we want to touch on is anticipated travel to Maldives resorts. One thing that you might want to check out is whether a resort offers travel accommodations once you reach the airport.
You will find that many resorts do have their own boats or shuttles to get you where you need to be.
This should be something included in your Maldives vacation package. If it isn't, you will need to make arrangements. The only airport is on the central island of Malé.
While small planes sometimes shuttle to the other islands, planning will be needed.
In most cases, either small planes, speedboats, or even ferries are used to get guests where they need to be. And most resorts are set up to handle this.
However, it is possible that you will have to pay a fee to get where you need to be, so keep that in mind.
Check with your resort to see what kind of transportation is provided or recommended so you can enjoy your stay.
Experience the Best of Maldives Resorts
Any number of Maldives resorts could easily be labeled as one of the best. While we made every effort to narrow down the list, just know that there are other high-quality options out there as well.
The Maldives is made up of nearly 1200 islands and there are resorts on more than 100 of them.
Some resorts have a full small island to themselves, while others might share a larger island. No matter which resort you choose, you're bound to have an awesome experience.
You simply can't go wrong with the Maldives.
Maldives Resorts on map
FAQ
How Much Do Maldives Trips Cost?
We would estimate that you will likely spend about 5,000 for your stay in the Maldives. That is the cost for one person. A second person staying with the first person might cost slightly less since the accommodation is covered in the original number.
Which Part of Maldives is the Best to Stay In?
Different people have different preferences. However, you will find that you really can't go wrong with any of the islands that have popular resorts on them. They are all beautiful with a lot to offer.
Should You Stay Somewhere All Inclusive in Maldives?
The majority of resorts have packages that are all-inclusive but many of them also have packages that aren't. This allows you to choose what works for your budget. Having access to all-inclusive options is certainly convenient and more affordable than paying for the same things when you get there.
What Does All-Inclusive Mean in Maldives?
It depends on the resort. For some, it means amenities, food, and drinks. However, others even include fitness, spa, and excursions. Be sure to check your resort's terms.
What is the Best Type of Room to Stay In?
This will also depend on your preference and your budget. The overwater rooms are stunning but a simple hotel room can also be luxurious in this location.