Visiting the Maldives can be a great family or friends trip, but there are also ways to turn it into an unforgettable romantic getaway. There are a multitude of romantic Maldives resorts out there in the Indian ocean to help you have the trip of a lifetime.
Whether you're looking for a luxury resort, a private island selection, or even the best spa treatments for couples, there are plenty of choices to look at.
You can find various resorts with tons of different amenities and options here.
There is most definitely something for everyone. No matter what preferences you might have, we've got you covered.
In this guide, we will share with you our top 14 picks for the best romantic resorts and destinations for the ultimate romantic getaway.
Top Romantic Maldives Resorts for Treasured Romantic Moments
If there's one thing we know about the Maldives is that there are tons of options out there. Even at different resorts in the Maldives, you will find some have beautiful overwater villas with stunning views, and others might have beach villas.
There are also plenty of resorts in Maldives for couples that have different types of rooms to choose from. You can find places with an all inclusive plan, adults-only resorts, or many with added luxury and romantic experiences for your tastes.
No need to go searching through the masses, though. Check out these best resorts in Maldives for couples!
1. Hurawalhi Island Resort

The Hurawalhi Island Resort is perhaps one of the top picks for romantic Maldives resorts, not just for the peaceful overwater bungalows or the privacy around the island but also for their unique dining.
This island houses the world's largest underwater restaurant, which is a must-see while you are here.
It's the only resort that can lay the claim to the magnificence of such a restaurant like this. It's not far from the Male International airport either.
At the Hurawalhi Island resort, you get private pools, private deck space, and gorgeous pristine Maldives beaches.
The marine life is also breathtaking. Where they have the underwater restaurant, they also have overwater spa treatments that you and your partner can really enjoy.
Whether you're looking for Maldives honeymoon resorts or just want a romantic destination, Hurawalhi Island Resort is the perfect stop.
2. St. Regis Maldives Vommuli Resort

The Regis Maldives Vommuli Resort has long been a winning destination for romantic getaways.
It's located on a private island off the North Male atoll, so it's luxurious and it's peaceful for the couples just looking to spend time together.
The overwater villas are absolutely magnificent with direct access to a private swimming pool. That private pool is right outside the master bedroom, built into a private deck. This exclusive resort and overwater villa design requires a 40-minute seaplane ride to get there.
This is the only resort that uses their overwater pool villas to make a statement. They are each uniquely designed and shaped to be like a manta ray.
Crafter after marine life, with access to the house reef and plenty of other activities, you simply can't go wrong here.
3. Anantara Veli Maldives Resort w/ Adults Only Overwater Villas

If you're looking for one of the best all inclusive resorts in Maldives for couples, this one should definitely capture your attention when it comes to Maldives romantic resorts.
It has some exclusive adults only overwater villas and is just secluded enough to give you luxury and privacy.
Each villa at Anantara Veli Maldives Resort is built with private swimming pools, luxury private decks, and direct access to the sparkling lagoon as well. There is plenty to see and do here, including fine dining on their picnic island, water sports, and luxury yacht tours too.
These romantic hotels have done it right not just with their overwater bungalow design but with everything this intimate resort offers outside of your spacious water villa too.
Don't forget to look up the serene spa while you're on this dream island and its own private atoll.
4. Como Cocoa Island Beach Villas

The Como Cocoa Island resort has both beach villa and water villa options to choose from. It too looks out on a private beach where you can experience barefoot luxury, the perfect turquoise lagoon, and white sand beaches forever.
These popular honeymoon resorts like Como Cocoa Island have private plunge pools, private terrace accommodations, and the ultimate wellness and spa activities too.
This beautiful private island resort in the Maldives is more peaceful than most resorts out there.
You can also experience private gourmet dining here, so you have plenty of time together. The house reef is spectacular and you can visit it for a nice scuba or snorkeling adventure.
Dine outside at your own pool, enjoy a rain shower or two, and relax in luxury with Maldives packages for couple getaways.
5. Lily Beach Resort

Next up, consider the Lily Beach Resort. This is a top honeymoon resort because of where it sits in the Indian Ocean, not all that far from the Male International Airport.
It has spacious overwater bungalows, a house reef, and has been rated one of the most luxurious all inclusive resorts in the Maldives for good reason.
This option is not adults only and is family friendly, but that doesn't mean you can't experience an exquisite couple's getaway here.
You even have your own personal butler available 24/7.
One popular choice for a Maldives honeymoon is the Sunset Water Suite. But any couple can enjoy this suite for a romantic getaway too. It beats many other resorts in the Maldives with the personal deck, a Jacuzzi pool, and even a huge daybed on the deck too.
6. Veligandu Island Resort

This resort is known for sporting lush tropical greenery all around the beach as well as house reef snorkeling that is an experience to remember. Between the water activities, being able to enjoy a sunset cruise, and some of the best scuba diving with reef sharks, it can't be beat!
Nearby the South Male Atoll, this island has access to the Ocean Dive Center, which is a fan favorite for sure. You can dip in the infinity pool or take advantage of other resort offers while you're visiting this resort in the Maldives.
This is not adults only like most romantic resorts and honeymoon hotels, but they do take a proactive approach by only allowing people age 12 and over.
The intent is to keep the atmosphere as peaceful as possible but also have plenty to enjoy for a variety of getaways.
7. Amilla Resorts in the Maldives

Next up on our list of romantic Maldives resorts is this beauty in the heart of the Indian Ocean. They have both beach villas and underwater villas, both of which are the perfect choice for your romantic getaway.
The entire resort is designed for both adventure and peacefulness. In your villas, you can use the private butler, access your infinity pool, or lounge on the deck.
If you want to be adventurous, you can head out on the island trails and see the local wildlife of Maldives or water life. The reef sharks are phenomenal.
There are romantic dining experiences perfect for a luxury getaway. Enjoy delicious cuisine with a candlelit dinner and spectacular service. You will feel like you're in your own little world.
Just check out their Maldives vacation packages for couple getaways to start planning!
8. Six Senses Laamu

If you're looking for a resort at the best island in Maldives for couples, this luxury location might just be what you need. They take a hard focus on sustainability and turn that into an excellent experience for couples. You can even visit their Earth Lab for a closer look.
They have become ingenuous at crafting some really cool things and finding ways to cut down on waste. They make their own chocolate right there on the island even. They grow vegetables onsite and source many fresh items from nearby.
Their dining options are creative and exceptional.
This particular option is one of the best hotels in Maldives for couples. Rather than the water villas, they have hotel-style suites that adjoin together. However, every room has an outdoor shower as well as an ocean view. You won't feel clustered in with other guests.
Read our Six Senses Laamu review.
9. VARU Romantic Maldives Resorts

Located on the North Malé Atoll, this could be one of the best resorts for romantic destinations you will find, particularly if you're working with a tighter budget.
This choice from the best resorts has overwater villas, plunge pool access, and water sports to take advantage of.
You can snorkel or scuba with sea turtles and whale sharks nearby or take advantage of other activities, lots of alone time, and some captivating dining experiences. As far as romantic Maldives resorts go, you will be greeted with anything you need and the best of views.
At your villa, it will feel like you're in your own little world, but you can also join gatherings and activities to mingle with others.
10. Banyan Tree Vabbinfaru

This choice of resorts in the Maldives is all about privacy and luxury combined for the best couple experience possible. Take advantage of the spa, bask in the sun and water at your own villa, or go exploring and enjoy yoga and other activities too.
This resort even has an in-house Yogi with meditation and wellness options that are completely complimentary.
Each villa has its own private swimming area, as well as an ocean view and direct beach access.
In addition to luxurious rooms, you can hang out on the overwater catamaran, enjoy some water sports and activities, head to the diving center, or shuttle over to visit the sister resort if you so choose.
11. Velaa Private Island Resort

This beautiful resort is absolutely stunning. No matter which direction you look, you see amazing views, even within your own villa space.
They are known for being a bit more expensive, but any guest that has been there said it's absolutely worth it.
This resort is found in the South Ari Atoll location. You can use a private butler, have your own privacy, or mingle with others in common areas.
They have a romantic pool location that you can check out, and you have to use a boat to get to it.
The rooms have the highest luxury additions, with things like Italian marble, glimmering wood, and even stone pavement. It's certainly a wonder to behold in many ways.
You can check out what kind of romance this resort has to offer for you: https://www.velaaprivateisland.com/romance.html
12. Cheval Blanc Randheli

This is another luxurious resort that makes a grand statement. It's part of the Louis Vuitton Moet Hennessy resorts. They have lots of greenery around the locations, palm trees as far as you can see, and some awesome flowers too.
The beaches around the resort are perfectly white sand, and the waters are clear and serene. Their designs are contemporary but sweet so that you can enjoy the details in many ways.
You will find darling reefs nearby, plenty of water life, and tons of relaxation or activities for your agenda.
13. The W Maldives

This resort is a premium 5-star location that you won't want to miss looking at. The colors are impressive, as is everything else about the island. Just like all the other resorts in the Maldives, you get turquoise water and white sandy beaches at your door.
Did we mention the nearby reefs and myriad of water activities. They have 77 private locations at the resort, allowing you privacy so you can spend time together. They have tons to do without ever leaving the island, including dining, pools, and yacht activities.
Of course, your villa also has plenty to take advantage of with deck, pool, and overhead visibility as well.
14. Intercontinental Maldives Maamunagau Resort

This final romantic Maldives resort is all about the couples treatment. They designed the resort specifically for couples to getaway and get the royal treatment at a beautiful location.
There is plenty of nature in Maldives and breathtaking views to enjoy.
Their couples packages give you lazy mornings with poolside breakfast, quiet and intimate dining experiences, and plenty of enjoyable activities as well. You can choose a villa or residence to hang out in.
They do require a minimum of four nights, but there are no children allowed, and you get the royal couple treatment. This includes a spa exclusive together, a bottle of champagne, and more as part of the package.
Tips for Choosing the Best Resorts in Maldives for Couples

Before you just randomly select one of these 14 islands for your trip, let's take a look at a few tips you might be able to use to help you figure out the best island in Maldives for couples.
While all of these resorts are great, you might have some specific needs or preferences so let's focus on those for a moment.
Romantic Experiences

If your goal is to have a nice couples getaway at these romantic Maldives resorts, you will want to look into the experiences and see what type of romance is in store.
Many of the adult resorts and couples resorts have packages tailored to keeping the romance alive.
When you're comparing options, look for couples packages or couples amenities to get a better idea of what they have to offer. It will likely be different with every resort. Some might offer activities, while others might have couples spa treatments or romantic dinners.
Maybe you feel like you can activate your own romance. That's totally acceptable too! Remember that this trip is all about what you and your significant other want to experience.
Activity Options

Romance is important, but so is the ability to do things together as well. Some couples hardly leave their villas in Maldives, but others will want to be able to adventure.
Many Maldives resorts offer a variety of activities.
You might find cruises, snorkeling, diving in Maldives, swimming, and plenty of other options. When you're comparing resorts, this may be another thing to look into.
If there is a specific activity you're hoping for, just double check that it will be available.
If you love a resort that is missing a desired activity, you could always see if you can easily transport somewhere else to enjoy said activity.
Budget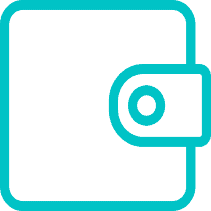 Budgetary needs will vary from couple to couple. In most cases, the best bang for your buck is an all inclusive resort. However, you might feel as though you can get a better deal by using a non-inclusive resort.
There are options for every budget. Whether you need to pinch pennies and find affordable resorts or you want the grandest resort available.
No matter which type of trip you need to plan, it will be an awesome experience, and every penny will be worth it.
Room Types

Most of these romantic Maldives resorts will have different types of rooms. The best option for a romantic getaway is definitely an overwater villa. These have stunning views and tons of privacy.
That being said, even the beach rooms or hotel-style condos can still be utterly enjoyable too. You will have privacy in any type of room.
Even in the overwater villas, you will find there are different types and styles. Some resorts have rooms where you can have an open view of the stars at night, while others will have full glass windows and doors in parts of the villa.
Amenities

You may want to take a brief look at the amenities the various resorts have to offer. Some of the resorts even have butler services, which is a stellar opportunity to be waited on hand and foot.
You will find that most resorts have a little bit of everything, but some of them make the effort to really stand out. If you have amenities you're searching for, just check the resort details for them before you book.
These amenities might include something like whether it's an adults only resort. Or perhaps you want to know that your meals are covered in an all inclusive package.
The options are endless.
Transportation

Finally, you might want to keep your transportation options in mind. The good news is that you can typically find transportation to get from the main island to where your resort is.
However, you might also want to see if the resort will offer transportation or you have to figure it out on your own.
There are seaplane transfers and shuttle boats that can take you from the airport to your resort. But you still want to know what your options are and how you will ultimately make it to the resort you book at.
Also, take a look at the best Maldives 5-star resorts.
Maldives Romantic Resorts on Map
FAQ
Is Maldives a Romantic Destination?
Maldives is unique in that it can be family-friendly and fun, but it can also be one of the most romantic locations around. The resorts have unique setups that give you fabulous views and plenty of privacy. You can easily find the romance and the adventure while you're here.
Which Island is Best for Couples in Maldives?
All of them? But seriously, any of the private islands or islands that appeal to a couple will be the perfect fit. Most of them have romantic views and accommodations. To name a few: Hurawalhi, Vommuli, and Lily Beach.
What Types of Activities Can Couples Enjoy in Maldives?
There are tons of things to do! Whether you want to spend quality time together at your bungalow, relax at a couples spa treatment, or head out with water adventures, you've got the world at your fingertips here.
Is An Overwater Villa Worth It?
Absolutely! It is worth it for any type of trip, but if you want a romantic getaway, it's definitely worth the splurge. You will have privacy with amazing accommodations. Plus, you can access other things at the resort easily too.
Should We Stay at an All Inclusive Resort in Maldives?
This will be completely up to your preferences and budget. The all inclusive possibilities are nice because everything is readily available at the price you already paid. However, some people prefer to piece it out and that's totally ok too.