One of the biggest trends in the current timeframe is to support sustainability and eco-friendly approaches. It's up to us to care for the Earth and take action to produce far less waste and emissions. If you want to enjoy a luxurious stay in paradise but also want to be mindful of this, there are plenty of Maldives eco-friendly resorts to make it happen.
Many resorts in the Maldives have started turning to this approach and actively do things to positively reinforce sustainability. There are a number of award-winning facilities to choose from, including one that makes its own chocolate on the island.
Each resort that makes an effort has unique ways that they approach sustainability efforts. In this guide, we will share with you the top eco-friendly choices in the Maldives and discover just what they are doing to be more sustainable.
The Top Eco-Friendly Resorts in the Maldives
In order to be eco-friendly, an individual (or resort in this case) would have to be actively doing things to improve sustainability and protect the environment.
This includes reusing things, recycling certain items, and actively working to reduce waste and disposal. It could incorporate a variety of things and ultimately looks at using and preserving natural resources, reducing energy usage, and taking vital steps to protect.
The challenge is that a resort in the Maldives could claim they are eco-friendly but what are they actually doing to be such? Just using the term isn't enough.
They need to be proving the terminology with their actions. You can certainly tell which resorts are serious about these initiatives when you drill down into it.
That's exactly what we've done to bring you these top sustainable choices below.
1. Six Senses Laamu Island Resort

Six Senses Laamu lands at our number one spot thanks to their award-winning sustainability practices. They have received a multitude of rewards and recognitions for their initiative and it's easy to see just how when you look at the things they've done and accomplished.
Here are many of the recognitions:
Marine and Coastal Maldives Underwater Initiative (2021 & 2018)
Aspires Sustainable Practice of the Year (2021)
Gold Leaf from China Green Hotel for Qing Cheng Mountain
Global Gold Award from World Travel Market Responsible Tourism Awards (2021)
Global Vision Award from Travel + Leisure (2021)
Best Hotel for Sustainability in the Middle East for Zighy Bay by World Travelers Readers Awards (2021)
Hotelier of the Year in Sustainability awarded to employee, Adam Tholhath (2020)
Six Senses Laamu takes an active stance and they are proud of their initiatives. They openly share what they do and you can easily find those details on their website.
They even offer eco tours to share what they are doing and testing for the future. They strive for zero waste, self-sufficiency, and reduction of emissions as well.
The resort works hard to make sure the Laamu Atoll is plastic free. They make their own artisan chocolate right on site in the Maldives. The Manta Trust to protect manta rays is a charity hosted through Six Senses as well.
Nearby, you will find the Hithadhoo Corner and can get a closer look.
Their eco-friendly initiatives definitely stand out in the field of luxury resorts.
And this eco-friendly resort is still one highly popular Maldives luxury resort on a private island.
2. Coco Palm Dhuni Kolhu Island Resort

The Coco Palm Dhuni Kolhu resort in the Maldives is part of the Coco Collection. This luxury resort collection partners together with marine biologist partners and sea turtles initiative in the Baa Atoll.
The Baa Atoll is known for their sea turtles and it's greatly thanks to the coral reef, overwater villas, and friendly practices of the resorts.
The Coco Palm Dhuni Kolhu resort in Baa Atoll works hard to promote awareness and come up with new ways to help the environment, as well as marine life that has been heavily affected by adverse effects.
This resort is just minutes by speedboat and is one of the Maldives resorts with top-quality efforts and luxurious accommodations.
Their initiative covers several different things. Here are a few:
Employ a marine biologist for research, conservation, and education
Source water for garden irrigation to their own herb gardens and fresh produce
Coco Dreams Green Globe practice to active reduce single-use plastic
Incorporated glass bottles plant at the Maldives resort
Natural materials whenever possible (replacing plastic bottles and plastic straws to reduce plastic pollution)
Promote coral regeneration to the coral reefs
Maintain pristine beaches with white sand and palm trees
Orp Marine turtle rescue center
Partner with marine biologists for their still and sparkling water and coral reefs
This Maldives sustainable resort focuses on protecting endangered spaces and marine life with recycling and environmentally friendly practices towards organic materials and using nature to its fullest. Their desalination plant for water is impressive as well.
3. Amilla Maldives Near South Ari Atoll

The Amilla Maldives eco-resort is home to Unesco Biosphere Reserve.
Whether you choose overwater villas or other types of rooms, the waste-to-wealth outlook extends to every last inch of the private island. They care about manta rays and coral reefs, as well as many other eco-friendly approaches.
It is a Maldives location openly committed to a multitude of initiatives and one luxurious place to visit.
Here are a few of the things this Maldives resort does for the ecosystem:
Contribute to the practices of Manta Trust with marine biologists for manta rays
Contract and supply only from responsible suppliers
Promote coral reef preservation with education to guests and care for the reef
Home to Cluckingham Palace, where they produce their own fresh eggs
Homemade products, such as coconut oil and more
Homegrown products, particularly herbs and produce
Focused on "Undo" designed to undo the harm through waste management
Purchase from local community and vendors in Maldives
Promote local culture at the resort
Create their own drinking water through reverse osmosis and glass bottles from their desalination plant.
Ocean recycled clothing line made from recycled plastic bottles
In addition, Amilla received an EarthCheck silver certification in 2021 for their sustainable tourism operations.
4. Soneva Island Resorts

The Soneva Resorts in Maldives include Soneva Fushi, Soneva Jani, and Soneva in Aqua. Soneva Fushi and the other Maldives eco-friendly resorts have several different practices for sustainability.
This is one of the top luxury resorts and they support Maldives sustainable tourism on their eco-friendly island getaways.
This resort quickly banned plastic bottles and single-use items like straws and other materials early on in the environmentally friendly trend.
They continue to push forward with their carbon-neutral setup. Their project in recycling plastic has helped them reach a 90% waste-free status, with a goal of 100%.
To get there, they use recycled items to create things in their gift shop. Many items are constructed using suntan bottles and other plastic used or left behind by guests.
Top list of resorts that really focus on sustainability. The Soneva Foundation is designated for environmental protection and sustainable practices such as organic toiletries, solar power, and natural building materials for their overwater bungalows.
Don't forget the coral nursery with implantation to support as well as their bottling plant for the island needs.
Soneva Fushi and Soneva Jani are active in caring for local children, fighting hunger, reducing climate change, clean water projects, forest restoration, and their own drinking water.
The program is all about environmental change but also giving back to nature in Maldives and the local communities through their tourism.
5. Baros Maldives Island Resort

The Baros Maldives is a beautiful choice among resorts in the Maldives and it's rarely found on the top lists. Yet they have a lot to offer and they are actively working to sustain the environment as well.
While they don't boast about their efforts, Baros Maldives still takes initiative to give back and take care of the environment around them.
They thrive on the natural wonderland around them and care greatly for manta rays, sea turtles, and the coral reef. They work hard to provide for these things as well.
This resort is in the North Male Atoll.
Here are a few things this resort in the North Male Atoll does:
Heat exchange system to heat bath water
Recycled water for irrigation systems from the natural environment
LED lights and lots of natural light too
CFC free air conditioning
Glass water bottles
Biodegradable cleaning products that are organic and cause no environmental harm
Awareness and education program incentives for conservation of the reef and local areas
Some solar panels for sustainable electricity
Green globe initiatives for recycling
Not only do they take action on the island but also around the island and in the waters.
There are very specific rules to protect the reef and natural life and these are strongly enforced.
6. LUX South Ari Atoll Island

LUX South Ari Atoll is another of the top resorts in the Maldives and they are giving back to the environmental challenges in the area, much like others are. They fight climate change with several natural approaches and employ marine biologists on staff.
The LUX South Ari Atoll is proactive about not allowing single-use plastics of any kind and providing organic solutions wherever possible. They are not far from the International Airport, placing them on the North Malé Atoll. This helps to cut back on emissions and transportation required to reach the island.
Their environmental program does nothing to make tourism feel unwelcome or like they stepped out of luxury. You can look around and see the conservation efforts for turtles as well as coral reefs and manta rays in the area.
They are in a marine-protected location with more than 50 dive sites.
This island resort is also known for their solar panels program. They operate the world's largest floating solar platform loaded with solar panels for energy conservation. They also offer guests bicycles, cruisers, and even solar-powered shuttles for additional conservation tactics.
According to the website, their project to bottle their own drinking water has saved more than 800,000 plastic bottles to date, protecting endangered life and reducing waste in the process.
7. Gili Lankanfushi Island Resort Maldives

The Gili Lankanfushi island resort is located not far away on Noonu Atoll. This eco-friendly resort has gorgeous white sand and sparkling waters in the Maldives. They don't share as much about themselves but display a clear commitment to the environmental needs of the Maldives.
This eco island isn't just white sand and clear waters. They take a strong emphasis on preserving the natural elements of the island in many different ways. The villas and bungalows were built using locally sourced materials like bamboo, teak wood, palm wood, and palm fronds.
In the rooms, you will find organic toiletries and no one-use plastic items that will just end up in the garbage. They source their own sparkling drinking water and have their own plant for weeding out salt and bottling it up.
They work hard to reduce carbon emissions and find ways to consume far less. They raise their own vegetables and herbs on the island and source seafood from local fishermen and catchers as well.
They are Green Globe certified and they also partner with EarthCheck, working towards achieving specific certification for their best practices.
What Does Sustainability Look Like for Maldives Eco-Friendly Resorts?

Every resort in the Maldives has the ability to do something different when it comes to sustainability. That's the beauty of this process. While they know the goal is to reduce carbon emissions and waste, while also working to preserve the coral reef in Maldives and marine life, how they do so is up to them.
You will notice that many resorts in Maldives have similar solutions and yet they are unique all the same. For some Maldives resorts, you might see these actions portrayed in how they build their villas.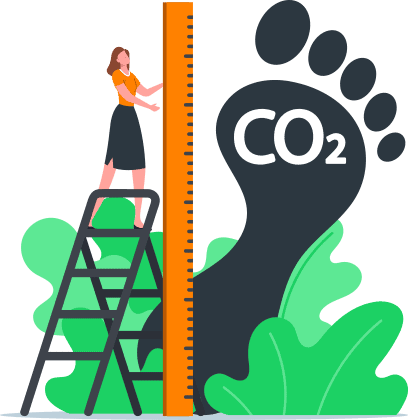 For others, you see them bottling and desalinating their own water. Many of them raise their own produce and herbs as well, and all of that goes back to protecting the environment around them.
Every Maldives resort tells a different story so be sure to look for their stories. Many times, this will depend on their location and the specific things they are facing in the areas surrounding them.
Most resorts take steps to protect the environment and the world around them.
Visit an Eco-Friendly Resort in Maldives Today

Whether you're looking for something like the Four Seasons or you want villas that are made with teak wood and palm fronds, you're bound to find it here.
Notice that many of these Maldives eco-friendly resorts are some of the top luxury resort islands in Maldives. They continue to be luxurious and work towards protecting Maldives and the wildlife that it is known for.
These are just the top 7 resorts in Maldives but you will find there are many more with their own approach to sustainable actions.
What type of eco-friendly practices are you looking out for?
Learn more about Maldives sustainability.
Maldives Eco-Friendly Resorts on Map
FAQ
Is Maldives Eco-Friendly?
The majority of resorts in Maldives are dedicated to the environment. While not every single business or island is on board, the majority are, making this an eco-friendly location almost anywhere you go.
How Are the Maldives Trying to Be Sustainable?
Every resort does this in different ways. Many of them desalinate and bottle their own water to reduce plastic. They also recycle and use reusable or organic materials where possible. Most resorts raise their own produce and herbs and some even catch their own food for serving meals.
What is Meant By Eco-Friendly Resorts?
Overall, this term means that the resort is taking action to reduce waste, recycle materials, and reuse whenever they can. How that works for each resort can vary and many of them have their own unique approach.
Is the Maldives Carbon Neutral?
Many resorts do everything they can to reduce carbon emissions. The Maldives did make a commitment to becoming carbon neutral by 2030. The majority of emissions are from flights coming in with tourists.
What are the Biggest Environmental Concerns for Maldives?
Some of the biggest challenges faced in the Maldives include beach erosion, coral reef mining and erosion, sewage disposal, and waste disposal. This is why so many resorts take action against these things as much as possible.