Coming to the Maldives isn't always just about enjoying the luxury hotels and resorts, the Indian Ocean, or the beautiful sunshine and beaches. Many times, Maldives nature is one huge attraction factor for guests heading to the islands.
Maldives has much beautiful nature to appreciate, from marine life to coral reefs and everything in between. At most resorts, there are ways to see nature and wildlife up close and even give back to nature with sustainable practices.
There are so many awesome adventures.
But what can you expect of nature as a Maldives guest? Take a look at this complete guide that dives into the Maldives ecosystem, natural attractions in Maldives, and the marine life of Maldives too.
Article continues below
Article continues...
National Parks in Maldives Ari Atoll, Baa Atoll, and More!
Maldives has a variety of national parks mixed in among luxury resorts and hotels. These national parks are protected spaces that share the Maldives in whole new ways.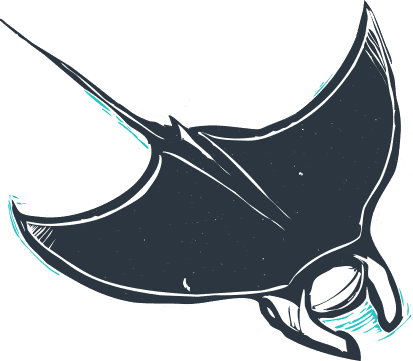 It's a great way to see the Maldives up close and check out the marine life, wildlife, and other important facets you find in the Indian Ocean.
If you're familiar with National Parks in the USA, this is a similar concept. The difference is you're surrounded by islands and the ocean in the Maldives. The parks still preserve nature, including forests.
You can visit them and interact but they are also protected areas to conserve the very things Maldives is showing off.
What you see might vary but here are some of the marine life spectacles in Maldives:
Whale sharks
Manta rays
Spinner dolphin
Sea turtles
Coral reef
Whales
Variety of birds
Lizards
Tropical fish
These are just your underwater and land animals. There is also conservation through things like trees, green garden vegetation, Maldivian eco support, beach life, and more.
Many of the national parks in Maldives also have activities for you to enjoy.
Here are some of those you might find:
Canoe Tours
Hiking in Maldives
Bicycling in Maldives
Diving near coral reefs
See the Beauty at UNESCO Biosphere Reserve

The UNESCO Biosphere Reserve in Maldives is at the Baa Atoll. The Maldives Baa Atoll and reserve are in the southern portion and have been protecting the environment and local marine life for an extensive length of history in the area.
You can get close to the manta ray, experience wildlife in its rawest form, see tons of fish, and find out just what this ocean has to offer. The biosphere reserve protects one of the largest groups of coral reefs and they have tours in the area too.
You could see whale sharks, manta rays, and other wildlife.
This reserve has a number of free species roaming the protected waters of the islands. This is tied to a resort in the area but it's not a private island like many of the other resorts. This is because they want to be able to provide tours to allow others to see the nature and wildlife of Maldives.
From the white sandy beaches to the fish species and more, you won't be disappointed. In addition, UNESCO actually has more than one reserve on more than one island and atoll. This allows you to visit the South Ari Atoll or even Malé and other parts of Maldives Atoll locations to see the different animals.
These are some of what you may see here:
Coral reef
Sharks
Dolphins
Manta rays
Turtles
Tropical fish species
Whales
Lizards
If you're heading to Maldivian country on holiday, check out packages that will allow you to see Maldivian nature in many different ways. Your resort will likely have tour options as well as things like boat tour packages, snorkeling packages, and scuba diving packages too.
Tourists can enjoy a romantic getaway at their inclusive resort and take in the best surrounding life while they are on their visit.
Maldives also has other UNESCO Biosphere Reserves, Addu and Fuvahmulah nominated in 2019.
Maldives UNESCO Biosphere Reserves are:
Addu Atoll Biosphere Reserve
Baa Atoll Biosphere Reserve
Fuvahmulah Biosphere Reserve
Maldives Nature & Wildlife Expectations
We've mentioned several of the animals that travelers might see at national parks and reserves.
Let's talk about some of the natural birds and other species that are quite common. You might find them snorkeling around the reef or simply walking around on your trip to the island resort of choice too.
And then, there are plenty of tour packages to let you see far beyond just your luxury resort or beach too.
Turtles

Turles are certainly a species to behold on your trip. They are absolutely beautiful as they swim free in the ocean. There are several different types of turtles in the sea as well. They are all sea turtles but this includes the Green Turtle, Leatherback Turtle, and Hawksbill Turtle.
On a snorkeling trip or a dive, you are likely to see at least one among the other creatures in the water. Many of the local conservative locations and programs are now finding ways to better protect and free these endangered Maldives wildlife.
Maldives tourism has taken its toll and things made from turtle shells are illegal to purchase or sell in Maldives.
Many of the eco-friendly resorts in Maldives are partnering with different programs to protect the turtles.
Manta Rays

The Maldives location's favorite are the manta rays. Many of the local resorts have taken to supporting the Manta Ray Trust in order to help conserve these endangered animals of the area. They are a lot of fun to watch and you might even be able to touch them.
When you go snorkeling, you can get close and swim with them as well. They gather up seasonally and you can see massive herds of them together. There are several different types of rays and in most cases, keeping your distance will be recommended for safety purposes.
Snakes and Lizards

You might think that snakes would fall into the Maldives dangerous wildlife categories. While they certainly could, the majority of snakes and lizards that you will see as part of your tourism holiday are harmless.
The only time they become dangerous is when they feel threatened in most cases.
The snake types include blind snakes, wolf snakes, and Pelagic sea snakes. You're likely to see them sunbathing on the beaches or even hanging out in the reef on a snorkeling dive tour too.
Lizards and other reptiles make their homes here as well. The Maldives environment is a tropical and warm climate that these animals love. Geckos and garden lizards are quite common. They scurry around and are likely to be more afraid of you than you are of them.
Among the lizard population are Agamid lizards that are known for their brilliant color schemes. Be sure to snap a picture if you notice these in the Maldives.
Fruit Bats

Fruit bats like to hang out in Maldives fauna, hiding in plants and trees around the islands. They are seen regularly around most resorts as many locations grow their own fruits and vegetables, attracting the fruit bats with plenty of sweet treats.
These bats will likely stick to themselves unless they feel threatened. You will see them hanging upside down throughout the day and taking off for flight in the early evening timeframes.
These bats are also sometimes known as flying foxes because they are sly and have beautiful colors on their backs and wings.
Birds

Explore the bird creatures of Maldives and see some of the best sights across the country. The water and islands allow birds and travelers alike to explore both underwater and on the beaches.
One of the favored bird types from any park is the Addu tern. In addition to the Addu tern, there are also black-naped and Saunders terns too. These birds are avid fishers.
You might also see the white-tailed tropicbird, Audubon's Shearwater, or a Sandpiper while you are on holiday as well. Many of these hang out in different atolls so their locations change. But the tourists don't even have to search to see the best bird views from park to park.
Dolphins and Whales

Most of the best inclusive resorts will have a romantic view of the ocean where you can see dolphins and whales frolicking in the ocean without having to look too hard. You don't always have to go to an Atolls park to see these giant oceanic creatures of Maldives nature.
Many of the dolphins are playful, giving you the best show when you least expect it. Of course, you might get your best view from a boat ride, cruise, or ocean tour of some sort.
You can even swim with the dolphins in some areas. This includes the spinner dolphin.
There are several different types of whales in Maldives. It's known for being rich in whale life, being one of the best locations in the world to see them up close and personally in the blue waters. You don't even have to dive to enjoy this type of animal.
Sharks

Other amazing creatures in the blue waters are sharks. You will find them among many atolls, including south, north, and other areas.
The shark life includes whale sharks, reef sharks, nurse sharks, and hammerhead sharks.
Some sharks prefer to be secluded while others find their best enjoyment in the open areas of the water. The ones who do like seclusion aren't bothered by your snorkeling or diving around them, as long as you leave them be.
Some of the sharks are not friendly so it's important to work with guides to understand the best safety practices.
Coral Reef

Finally, we cannot pass up one of the best natural features of the Maldives. The coral reefs are a spectacle you will want to see. These are protected living creatures in the ocean and there are a myriad of safety protocols designed to protect the reefs and the life around them.
Be sure to learn proper care and protocol to use for best practices when you visit the reefs. This ensures the reef will last much longer and be enjoyable for many years to come.
Maldives Nature Brings Beauty to Paradise in Many Ways
In the Maldives, there are so many different aspects of nature, which includes Maldives environmental concerns as well. The animals and plant life continue to exist because of the great care taken by the resorts and the local people of Maldives to preserve these things, even with luxury offerings and tourist enjoyment.
This is why so many resorts take up environmental practices to help preserve the islands and the life around them.
There is much beauty to behold in Maldives and almost all of it is natural.
FAQ
What is So Special About Maldives?
Everything about the Maldives is special. From hotels and their accommodations to the beauty of animals, oceanic life, and beaches, every island has something for you to enjoy in the sea. It's a trip of a lifetime.
What are Some Natural Features of the Maldives?
Even hotels and resorts use natural solutions for building and supplying to their guests. However, Maldives has a host of island life and sea life such as dolphin, whale, fish, island animals, and more. There are tours centered around seeing these things on the island too.
What is Beautiful About Maldives?
We can't decide if it's the luxury of the hotels, the gorgeous white beaches, the clear blue waters, or the whale and other island life you will get to see. All of these things make Maldives beautiful in many different ways.
Is Maldives Natural?
Maldives and many of the areas and island locations are completely natural. There are some man-made locations but the majority are natural. Even the hotels use sustainable or organic materials to promote nature.
Are the Animals in Maldives Dangerous?
There will always be some caution needed in Maldives when it comes to wildlife. However, the majority of animals on the island or in the water are primarily harmless. Take guided tours on your trip and get education before you just assume though.